Farm News – November 25, 2015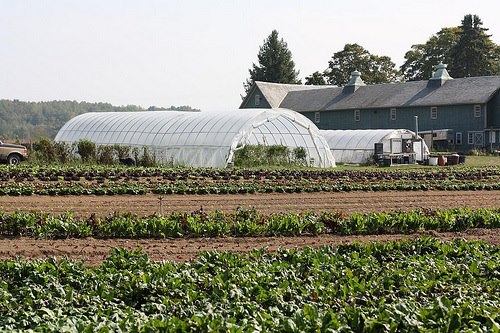 Hi Folks, A few words about the stock up share.  We ended up not having very much winter squash; it did not keep well for us this year. There is only acorn and some small buttercup. I recommend cooking the buttercup soon and freezing what you don't need. The acorn should keep for a while but it does get stringy after many weeks in storage.
We have tried to make up for this with other items – notably sweet potatoes, which were not promised and have not been in the shares in years past.  We put them in plastic bags because they poke holes in paper ones, but they should be removed immediately and stored in paper bags or in a bowl on the counter.  It is better to keep these warm.  
For regular potatoes we sent more fingerlings than in the past, which are a higher value item. Potatoes should be stored in a cool dry place so they will not sprout and should not be exposed to light or they will turn green. We have included some Jerusalem artichokes and a bit more garlic. The onions and the garlic are somewhat flexible in terms of storage temperature but need to be kept dry. For root vegetables there are carrots, parsnips, beets, turnips, rutabaga and white and purple daikon. There is cauliflower and a large green cabbage as well as either Brussels sprouts or a red cabbage. For greens we sent spinach, lettuce and arugula and we included a few leeks. All of these items should be kept in your fridge if possible.
Enjoy and Happy Thanksgiving!
Farmer John