Koosa Ma Laban (Zucchini Yogurt Dip)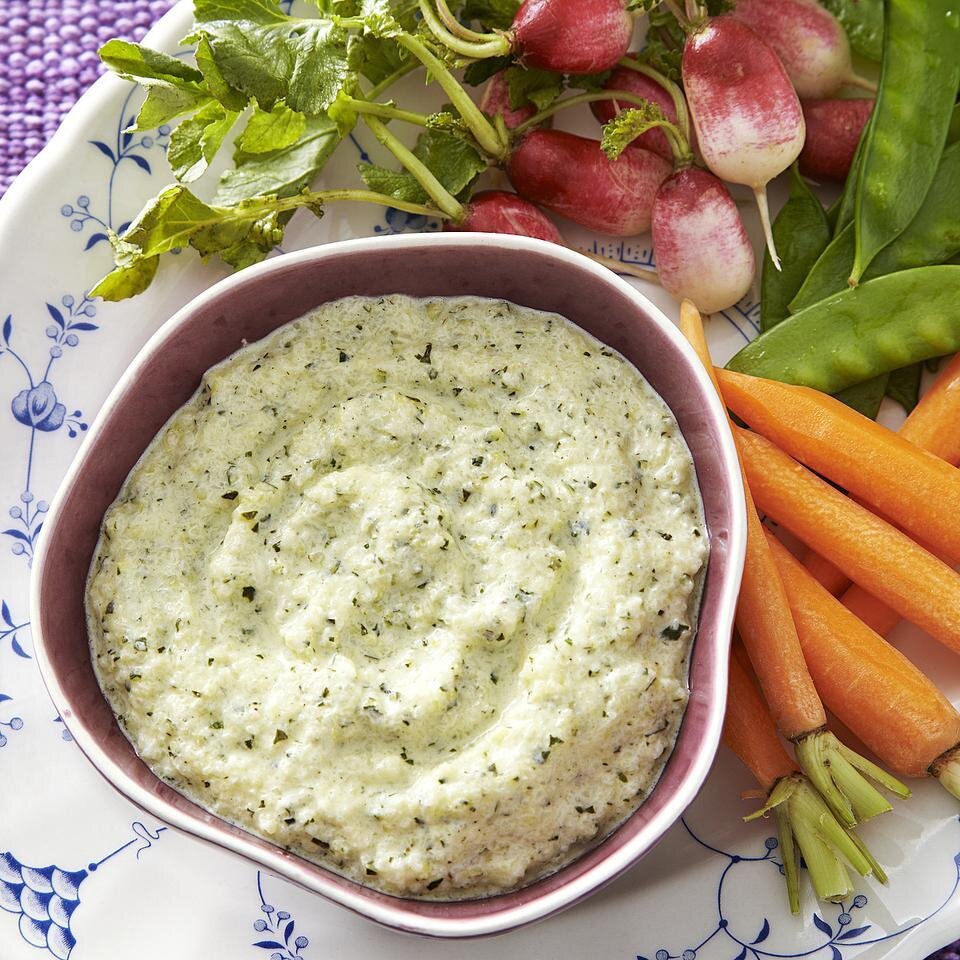 This Middle Eastern Zucchini Dip can be a fresh addition to your crudités presentations this summer.  As presented, it makes about 1½ cups, can be made a day ahead, kept in fridge until ready for serving (just stir beforehand).
Ingredients:
2 Tbsp extra virgin olive oil
2 medium zucchini, diced
2 cloves garlic, chopped
½ cup low-fat or non-fat plain Greek yogurt
2 Tbsp lemon juice
2 Tbsp chopped fresh mint
¼ tsp salt
¼ tsp freshly ground pepper
Procedure:
Heat oil in a large skillet over medium heat.  Add zucchini and garlic and cook, stirring occasionally until softened, about 5 minutes.  Transfer the mixture to a food processor or blender and let cool for 5 minutes.
Add yogurt, lemon juice, mint, salt and pepper.  Purée until smooth.