Ginger Garlic Green Beans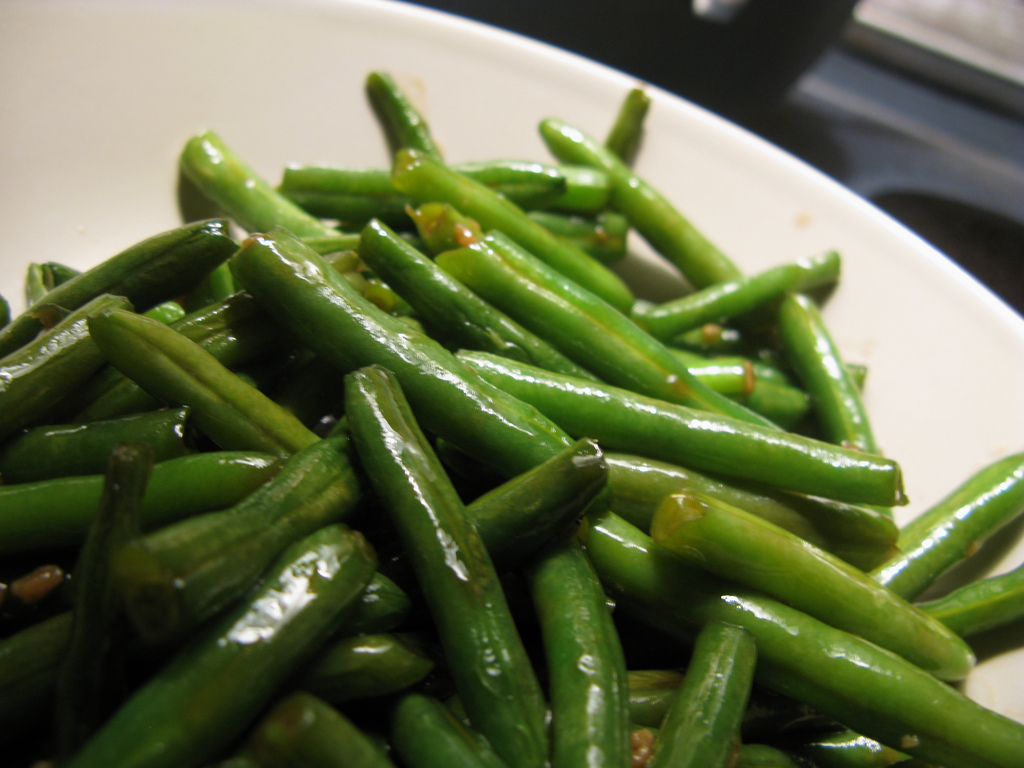 Ingredients
1 lb green beans, trimmed
3 small or 1 large garlic cloves
1 Tbsp soy sauce
¼ tsp dried ginger
2 tsp rice vinegar
1 Tbsp vegetable oil
½ tsp Asian sesame oil
1½ tsp sesame seeds, toasted if desired
Procedure
Cook beans in boiling salted water, uncovered 6-7 minutes, until just tender. Drain in colander, then plunge into ice water to stop cooking.
Drain beans and pat dry.
While beans cook, mince and mash garlic to a paste with a pinch of salt, then stir together with soy sauce, ginger, vinegar, and oils in a bowl.
Add beans and toss. Serve sprinkled with sesame seeds.