Farm News- November 19, 2009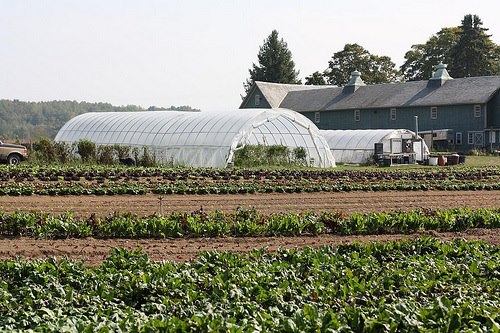 Hi Everyone,
We are in the home stretch of the season. Fortunately the weather is predicted to remain mild for the next couple of weeks, so many of the late crops we have been waiting impatiently to be ready will have a chance to mature. I have finished planting the cover crop and prepared beds for the garlic and shallots.
This week we will begin planting the cloves for next year's crop. The broccoli raab is still reluctant to form its flower buds, so we may have some later in the week and certainly for next week. The broccoli and cauliflower is still sizing up slowly, so some groups will get one and other groups the other. Next week it will be reversed.
The share for this week will be: 
Red leaf lettuce, white salad turnips, choice of arugula or mizuna, red onions, spinach (some will be a red stemmed variety called Bordeaux), choice of endive or escarole, red skin potatoes, baby multi colored carrots, broccoli or cauliflower, baby bok choy, delicata squash and choice of an herb.
Enjoy!
Farmer John