Farm News- November 1, 2012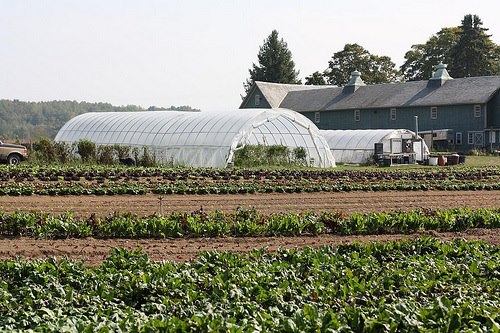 Hello Everyone,
Hold on to your hats! Batten down the hatches! Here we go again. It seems no season is complete any more without some major weather disaster. This year it looks to be one for the record books.
Here on the farm we have been scrambling to prepare over the weekend -removing plastic from the 2 high tunnel greenhouses, sandbagging in front of the slope that channels water into our walk-in cooler and moving anything that can be blown around inside the barn.
On Sunday we did as much harvesting as we could for the weeks deliveries. Tuesday deliveries have been moved to Wednesday. We hope to be able to make Wednesday deliveries on that day. All of this is of course contingent on road conditions in the aftermath of the big blow. Be careful; be safe and best of luck in weathering the storm.
The share for this week will be:
Arugula, red onions, choice of tatsoi or other mustards, acorn squash, sweet potatoes, carrots, choice of red Boston or red romaine lettuce, salad turnips ,baby bok choi, and choice of cilantro or parsley. We are in a complicated rotation with broccoli, green and red cabbage, and Napa cabbage. So you will receive one of these that you did not get last week.
Enjoy!
Farmer John