Pasta Salad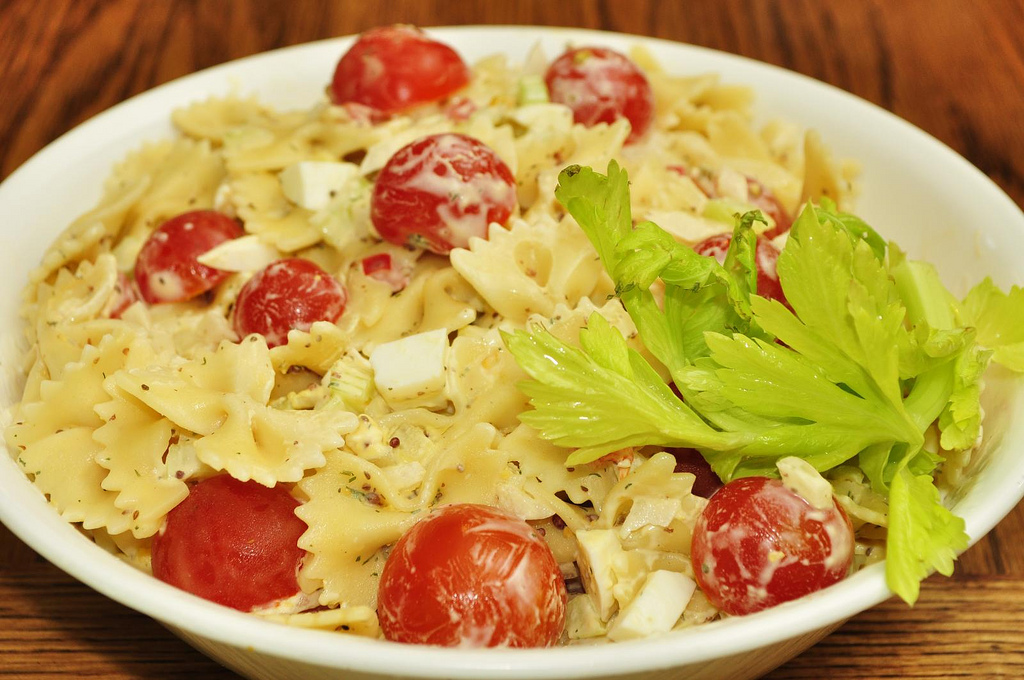 A quick and easy pasta salad with our fresh ingredients from Farmer John.
Ingredients:
1 pound hot cooked pasta
6 cups cherry tomatoes, all cut in half
½ cup balsamic vinegar (or good red wine vinegar)
½ cup of good olive oil
handful of chopped herbs: mint, oregano (¼ cup each chopped fine)
½ cup feta cheese (can use either no fat or the real thing)
1 large sweet onion, chopped into small pieces
Procedure:
Mix all salad ingredients, and then combine with hot pasta.
You may need more oil and vinegar.
Start with ½ cup each, and if the pasta is slightly dry after combining, add more oil and vinegar.