Great Grandma's Sheep-Wagon Carrot Cake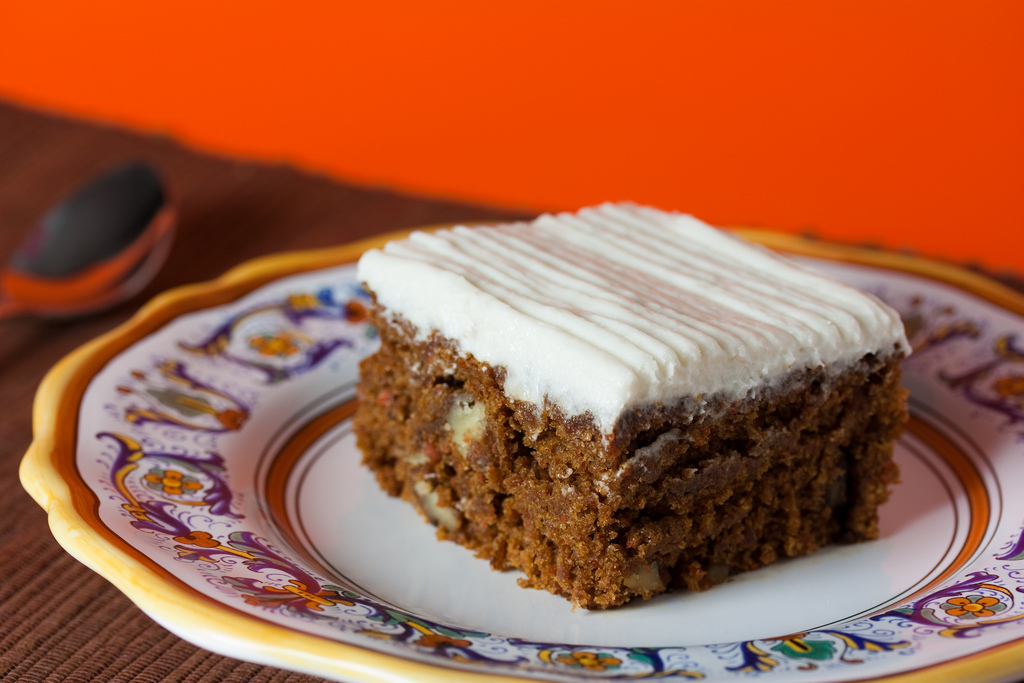 If you find yourself with extra carrot culls, try Great Grandma's Sheep-Wagon Carrot Cake (found at Cooks.com).  My recipe is more than 30 years old and was given me by my sister-in-law. I googled the name on an off chance and there it was, almost identical.  I always used a bit less sugar, and maybe a touch more butter but it makes great muffins too (just shorten baking time).  The cake doesn't need a frosting, but if you like frosting you can add this one from Allrecipes.com.
Ingredients:
Sweet:
1⅓ cup sugar
1⅓ cup water
1 cup raisins or chopped candied fruits
1 Tbsp butter
2 large finely grated carrots
1 tsp cinnamon
1 tsp cloves
1 tsp nutmeg
Cake:
2½ cup sifted flour
½ tsp salt
1 tsp baking soda
2 tsp baking powder
Frosting:
2 (8 ounce) packages cream cheese, softened
½ cup butter, softened
2 cups sifted confectioners' sugar
1 teaspoon vanilla extract
Procedure:
Mix the "sweet" ingredients and simmer over low heat for 5 minutes. Cover and let rest for 12 hours. Remove the cloves.
Then add the "cake" ingredients.  Mix well, then pour in 2 large loaf pans or 1 tube pan.
Bake at 275 degrees for 2 hours. Cool, and wrap in foil.
To make frosting, beat together the butter and cream cheese with an electric mixer. With the mixer on low speed, add the powdered sugar a cup at a time until smooth and creamy. Then beat in the vanilla extract.