Asian Slaw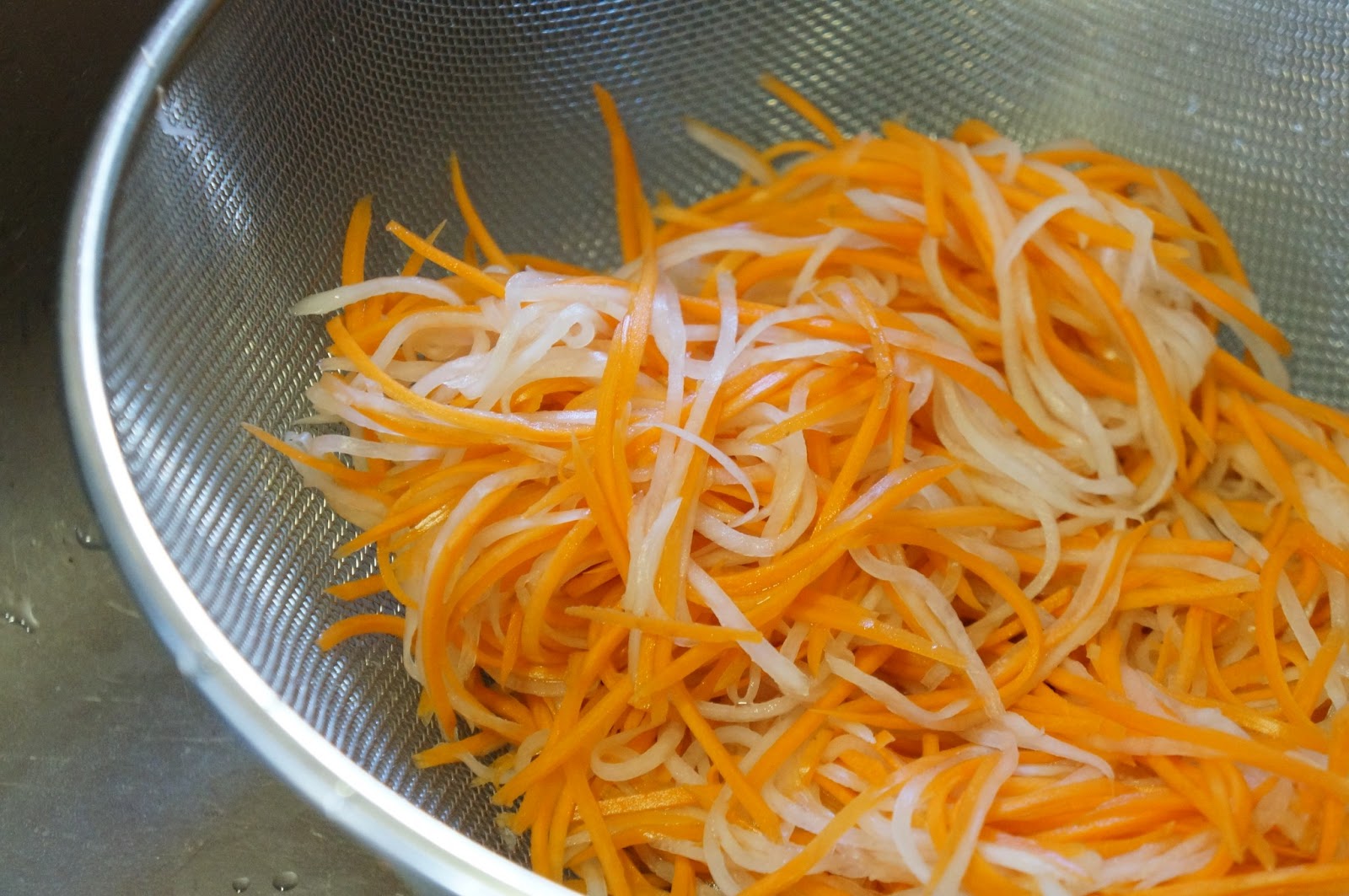 The daikon in this recipe gives this slaw a unique peppery flavor that complements well with the sweetness of the carrots.
Ingredients:
2 cups coarsely grated carrots
2 cups coarsely grated, peeled daikon
¼ cup unseasoned rice vinegar
¼ cup sugar
1 teaspoon coarse kosher salt
Procedure:
Toss ingredients in a bowl, let stand at room temperature for about one hour, tossing occasionally. Enjoy!