Farm News – July 23, 2015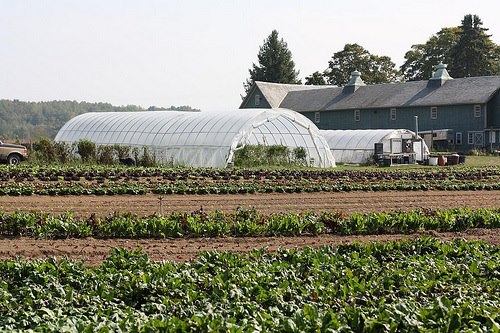 Hi Folks, So it looks like summer has arrived, with the scorching heat and oppressive humidity that we have come to expect here in New Jersey in July. We have been blessed with mild temps thus far this season and it seems that the temperature will moderate soon. The heat is good for the peppers, tomatoes and melons. We will have the first few peppers for you this week; tomatoes and melons very soon. You may be seeing red this week when you pick-up your share- red lettuce, red cabbage, red onions, beets and a few of you may even get some red beans.
I forgot to mention in a previous update about the Chioggia beets-these are an heirloom type that has a red skin with white flesh and red rings inside; they are not defective. We are overwhelmed with lettuce again, so you will receive 2 heads this week. We will be sending beans this week as well as peas; a situation we try to avoid because of the picking time involved. Which reminds me- I have been forgetting to thank the volunteers who have come out to help with the harvesting these past weeks. My workers and I really appreciate the help. We have another bean picking day scheduled for this Sunday.
The share for this week will be: Lettuce(2), cucumbers, summer squash, beets, choice of chard or kale, red cabbage, fennel, beans, red onions, peas, potatoes, peppers and choice of an herb (mostly basil).
The fruit share will be apricots and blueberries.
Enjoy!
Farmer John