Winter Squash Bread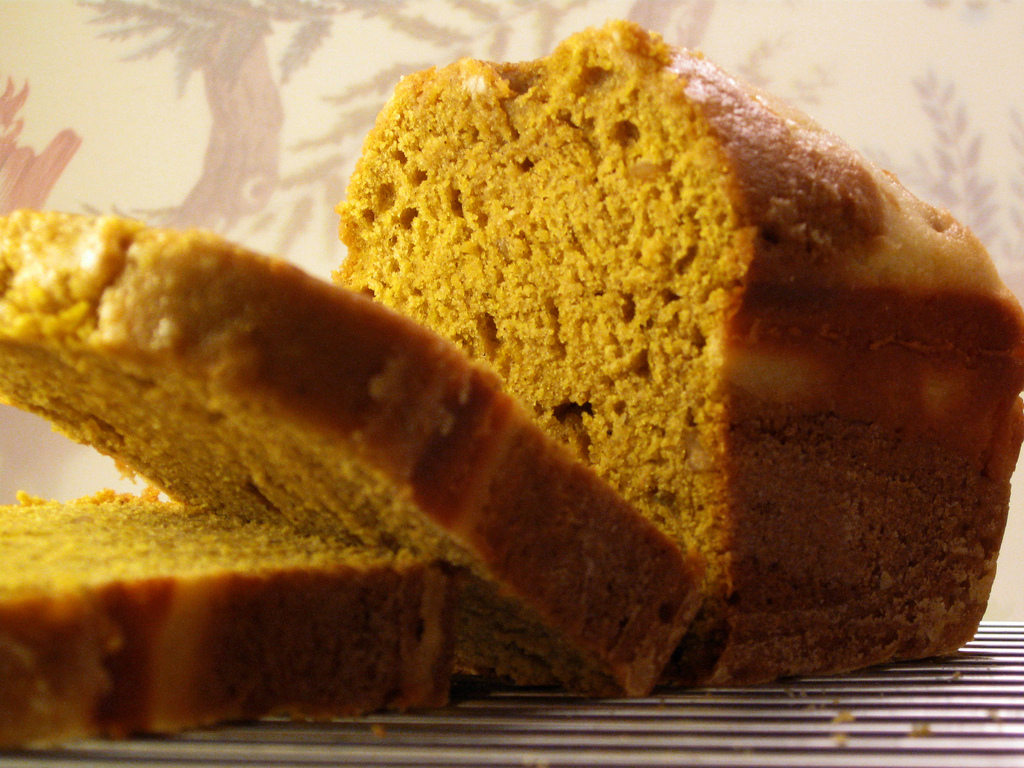 Not sure what to do with your extra squash?  Instead of pumpkin bread, try this recipe with another orange fleshed squash.
Ingredients:
2 cups all purpose flour, divided
1 cup packed brown sugar
1 Tbsp baking powder
1 tsp ground cinnamon
¼ tsp salt
¼ tsp baking soda
¼ tsp ground nutmeg
⅛ tsp ground ginger
1 cup pureed squash
½ cup milk
2 eggs
⅓ cup canola oil
½ cup chopped walnuts
½ cup chocolate chips
Procedure:
Pre-heat oven to 350°.
In a large bowl, combine 1 cup of the flour, the brown sugar, baking powder, cinnamon, salt, baking soda, nutmeg, and ginger. Set aside.
In a large mixer bowl, beat eggs 1 minute, then stir in dry ingredients from bowl only until incorporated.
Add pureed squash, milk and oil, beating at low speed until blended, then on high speed for 2 minutes. Add remaining flour and blend well. Stir in nuts and chocolate chips.
Pour batter into a greased 9x5x3 inch loaf pan. Bake for 60 to 65 minutes or until a toothpick inserted near the center comes out clean. Cool for 10 minutes on a wire rack. Remove from pan, and cool thoroughly before wrapping and storing.