Farm News – November 12, 2015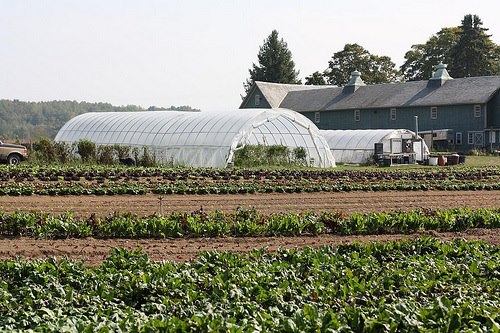 Hello Folks! As we head into the final weeks of the season we are becoming more dependent on roots and tubers to fill your basket. This week we will have carrots again, as well as beets, sunchokes, and salad turnips. The beet tops were damaged by the cold snap a few weeks back and so we will ship them loose without tops. The salad turnips still have beautiful greens, which, as always, I encourage you to eat.
We had an abundant sweet potato crop, so they will be in the both of the last 2 shares. This week there will be Japanese, which have purple skin and yellow flesh, as well as some Stokes sweet potatoes, which are purple inside and out. On the green side we have humongous heads of Savoy cabbage, baby bok choy, spinach, small heads of lettuce, and arugula. Everyone will receive at least one of the brassica group- Brussels sprouts, broccoli, and cauliflower.
The share for this week will be: Acorn squash, potatoes, sunchokes, sweet potatoes, lettuce, Savoy cabbage, arugula, baby bok choy, carrots, beets, salad turnips, spinach and either broccoli, cauliflower or Brussels sprouts.
Enjoy! Farmer John