Parsnip and Carrot Dice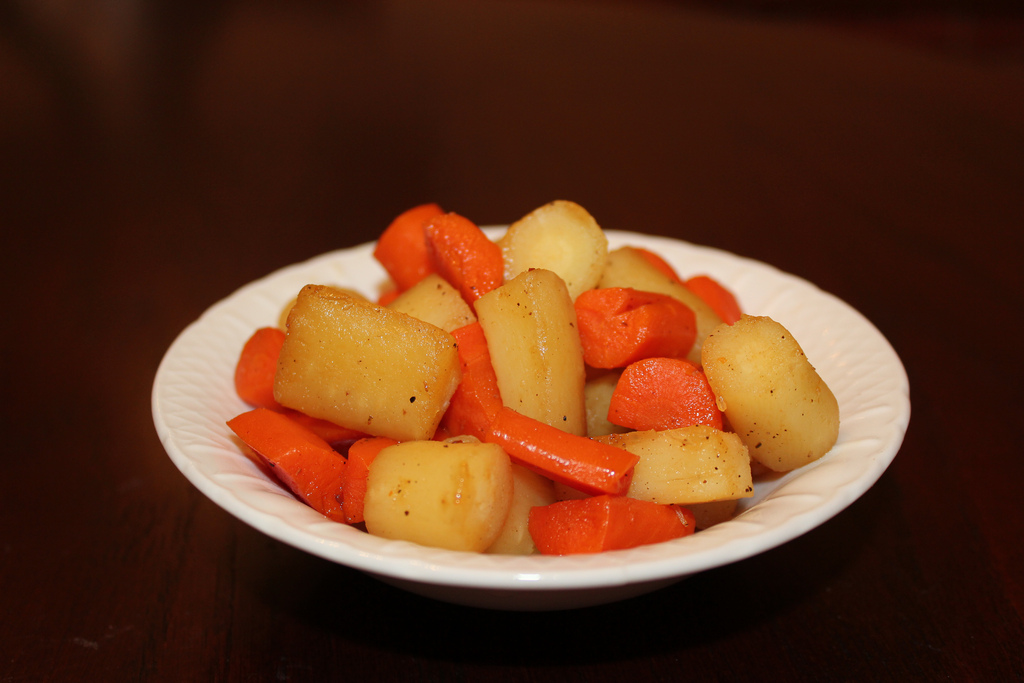 A recipe from a Gourmet Magazine cookbook, via food.com.  This is a very pretty, as well as tasty side dish for any small gathering.  Serves 6.
Ingredients
1 small onion, minced
2 Tbsp unsalted butter
6 carrots, cut into ¼ inch dice
6 parsnips, cut into ¼ inch dice
½ Cup canned chicken broth
2 tsp Dijon style mustard
1 Tbsp heavy cream
2 Tbsp minced fresh parsley leaves
Procedure
In a large saucepan cook the onion in the butter over moderately low heat, stirring, until it is softened.
Add the carrots, parsnips, salt and pepper to taste, and stir the vegetables to coat them with the butter.
Add the broth. Bring the liquid to a simmer, and cook the vegetables, covered, over moderate heat for 5 to 7 minutes, or until they are tender.
In a small bowl, stir together the mustard and the cream. Stir the mustard mixture into the vegetable mixture with the parsley and salt and pepper to taste.