Stir-Fried Garlic Lettuce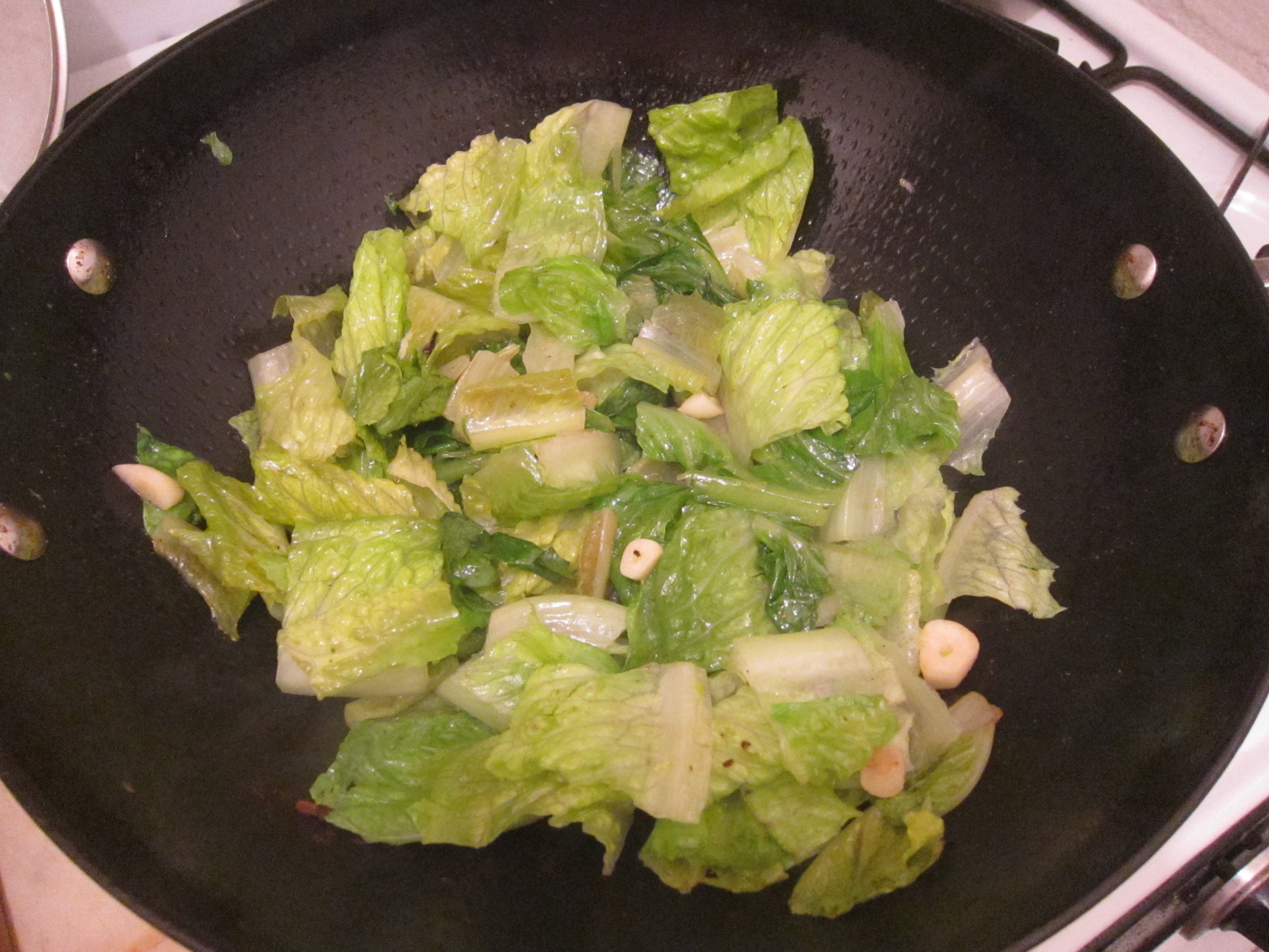 Here's an easy recipe that's great if you have a head of lettuce that you have to use right away.  Even if you don't, it's still a delicious side dish to any Asian meal.  Simple to make, with common ingredients, it's a keeper for sure.  Try different lettuce varieties.  Serves 4-6 as a side dish.
Ingredients
1 medium head lettuce
1½ teaspoons soy sauce
1½ teaspoons dark Asian sesame oil
1 teaspoon Shao Hsing rice cooking wine
¾ teaspoon sugar
¼ teaspoon ground white pepper
3 Tablespoons vegetable oil
3 cloves garlic, smashed and peeled
¼ teaspoon salt
Procedure
Core lettuce and separate into leaves.  Wash in several changes of cold water, breaking leaves in half.  Drain thoroughly in colander until dry to the touch.  (Dry the lettuce well; otherwise it will steam, not stir-fry.)
In small bowl, combine soy sauce, sesame oil, wine, sugar and pepper.  Heat 14-inch flat-bottomed wok or skillet or large, shallow Dutch oven over high heat until hot but not smoking.
Add vegetable oil and garlic and stir-fry 10 seconds.  Add lettuce and stir-fry 1 minute.  Add salt and stir-fry 1 minute more, until lettuce is just limp.
Swirl in sauce.  Cook 1 more minute, or until lettuce is just tender and still bright green.  Serve immediately.