Roasted Red Onions with Butter, Honey, and Balsamic Vinegar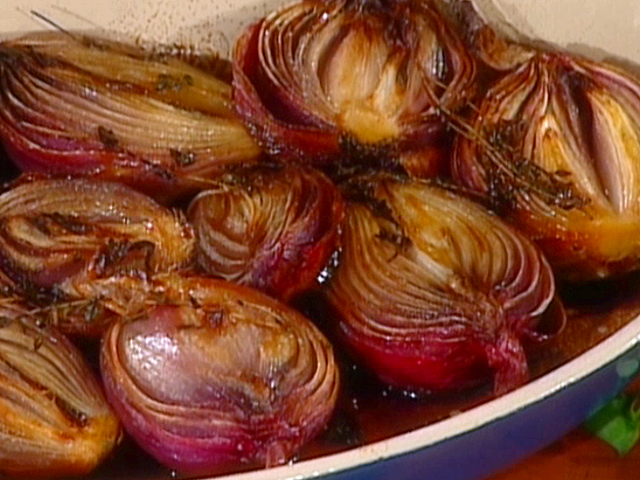 Not sure what to do with extra red onions?  Try roasting them!  This recipe comes from the Tyler Florence via the Food Network.  Prep: 8 minutes, Cook: 46 minutes.  Serves 6
Ingredients:
6 Tablespoons butter
3 Tablespoons balsamic vinegar
½ cup honey
½ bunch fresh thyme
Salt and freshly ground black pepper
4 red onions, halved
Procedure:
Preheat the oven to 350° F.
Combine the butter, vinegar, honey, thyme, salt, and pepper in a small saucepan over medium heat. Bring to a simmer and cook for 1 minute to reduce slightly.
Place the onions, cut sides up, in a single layer on a baking pan. Drizzle the butter-vinegar mixture over and roast until soft and slightly caramelized, about 45 minutes.