Smokey, Lemony, Sautéed, Shredded Brussels Sprouts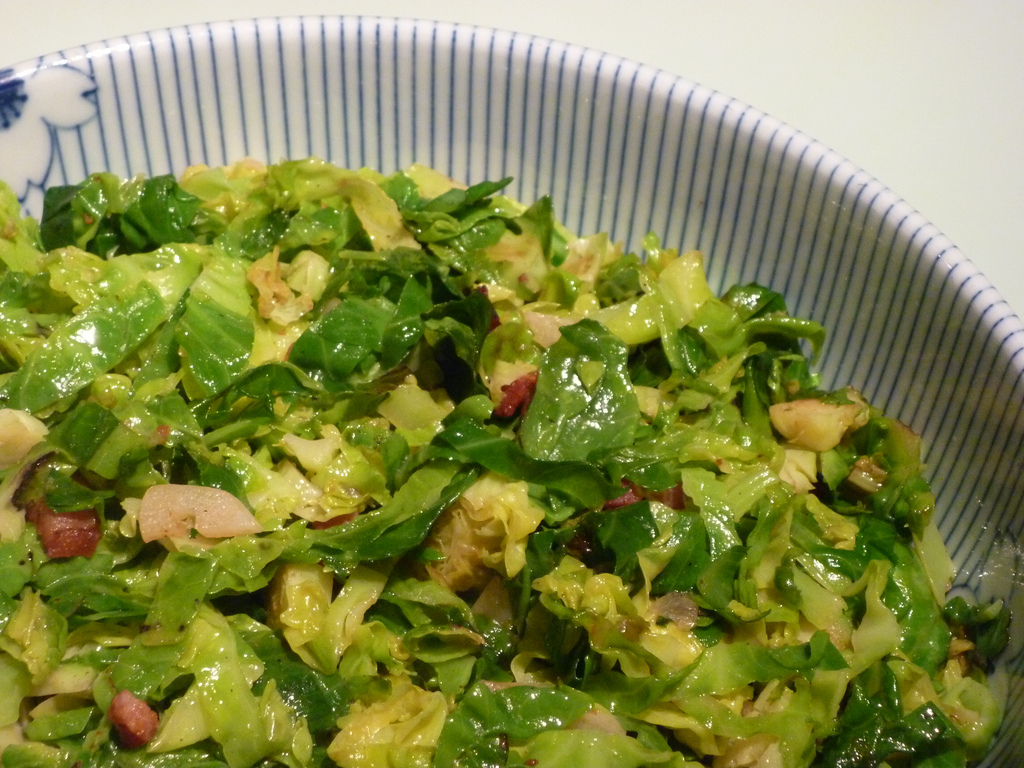 Repeating the recipe title 10 times fast is harder than making this lovely green for the Holidays. While we may not have enough from Farmer John to make this, Brussels sprout lovers will always go out and buy some more. From the website www.thekitchn.com, this recipe serves 4 but can easily be doubled.
Ingredients:
1 pound Brussels sprouts
2 Tablespoons olive oil
1 clove garlic, minced
1 teaspoon smoked sweet paprika
Zest of ½ lemon
2 teaspoons lemon juice (or more, to taste)
1 teaspoon fresh thyme leaves
Kosher salt
Freshly ground black pepper
Procedure:
Trim the ends off the Brussels sprouts.  Peel off and discard any blemished outer leaves.  Cut each Brussels sprout in half from top to bottom. Lay it flat and slice into fine shreds.  (Can also shred Brussels sprouts using a mandolin or food processor fitted with a slicing blade.)  Using your hands, fluff up the sprouts and separate the shreds.
Heat the olive oil in a large skillet over moderate heat.  Add the garlic and paprika and cook, stirring, until the garlic is fragrant, about 30 seconds.  Add the Brussels sprouts and lemon zest and sauté until crisp-tender, about 5 minutes.
Remove from heat and stir in the lemon juice and thyme.  Season to taste with salt and pepper.  Best served immediately, but may also be served at room temperature.
Make-ahead tip:
Brussels sprouts may be shredded up to a day ahead and stored in an airtight container in the refrigerator.