Farm News – November 9, 2020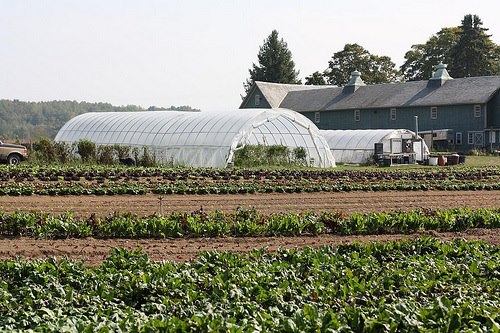 Hi Folks, I hope you have been enjoying the balmy weather these past days; my crew and I certainly have been.  It's a bit strange for early November but we'll take it!  In any case there is no such thing as normal weather anymore.  The dry conditions have enabled us to finish digging the potatoes (finally!) and get started planting the garlic for next year's crop.  The warmth is allowing some of the greens to recover from the damage sustained during the recent freeze, and the Brussel's Sprouts and cauliflower to continue to mature.  We still have carrots and a few other root crops in the ground which also benefit from the mild temps and abundant sunshine.
We have some sweet, tender baby carrots for you this week as well as radishes that are so mild, you might want to give them a second chance!  The winter squash for this round will be a mix of delicata, sweet dumpling, and Jester (an acorn – delicata cross).  We are finishing up the rotation with kohlrabi and red cabbage.  There will also be Brussel's sprouts and some splendid spinach.
The share for this week will be: Leeks, baby carrots, radishes, arugula or broccoli raab, kale, spinach, delicata or sweet dumpling squash, Brussel's sprouts, kohlrabi or red cabbage, potatoes, and cilantro or parsley.  Premium shares will also include baby bok choi and a second bunch of spinach.
We are still waiting for the Stayman apples to finish the fruit share- no fruit this week. If they are not available by next week we will have to finish with Mutsu.
Enjoy!  Farmer John