Basil Arugula Pesto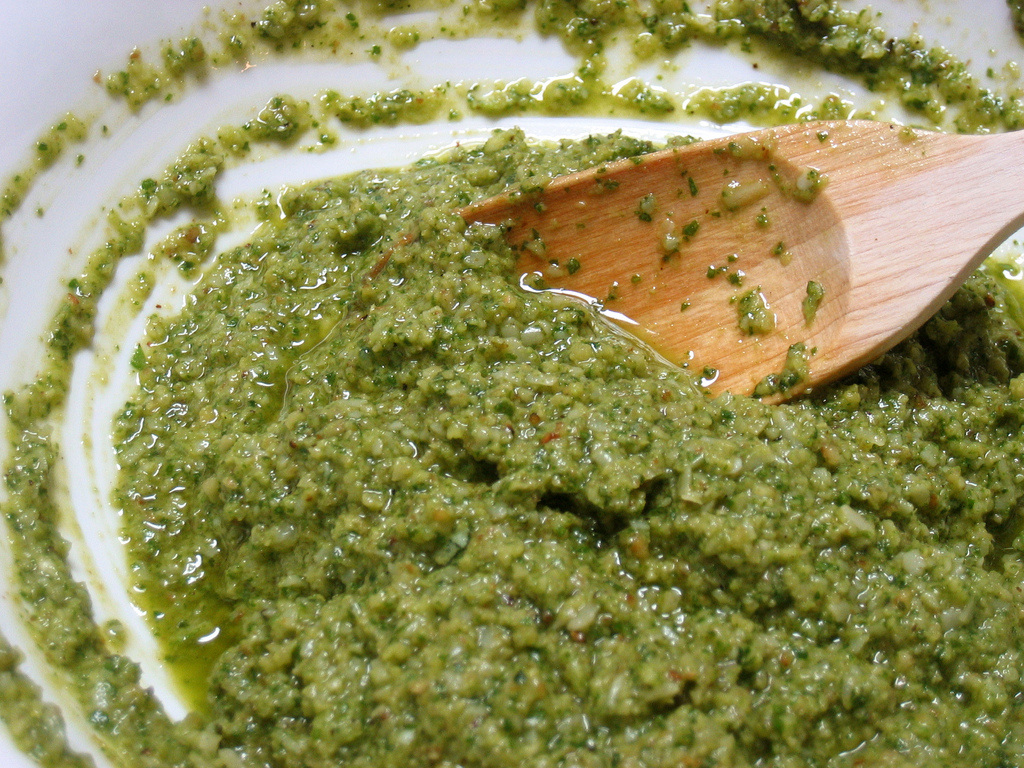 From Bon Appetit magazine, a quick easy pesto to toss over pasta, salad, or spread on toast.
Ingredients:
¾ cup extra-virgin olive oil
3 cups (loosely packed) fresh basil leaves
1 cup (loosely packed) fresh arugula
½ cup grated pecorino Romano cheese
⅓ cup pine nuts
2 garlic cloves, peeled
½ teaspoon grated lemon peel
2 Tablespoons lukewarm water
Procedure:
Place ½ cup oil and next 6 ingredients in processor.  Process to thick paste.  With motor running, add remaining ¼ cup oil and 2 Tablespoons water to processor.  Blend until smooth.  Season pesto to taste with salt and pepper.
(Can be made 2 days ahead. Pour thin layer of oil over pesto; cover and chill.)