Farm News – September 10, 2018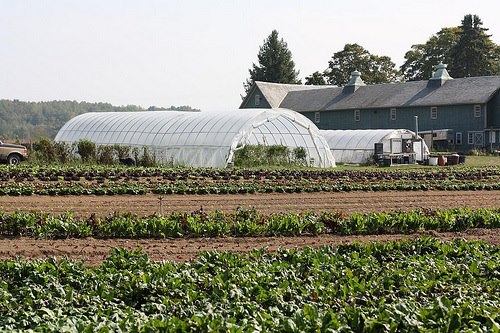 "And I wonder, Still I wonder, Who'll stop the rain"- John Fogerty
Hi Folks, Well I'm starting to run out of song lyric quotes about rain and I'm also starting to lose my sense of humor. Seriously, this is getting ridiculous, and it's doing the farm a lot of harm. The tomatoes are pretty much done as are the melons. My second planting of spinach came up nicely, but if it keeps raining it will wither and die.
All I can say is we're doing the best we can for you. I got some seeding done during the brief dry spell, but it's time to do some more and I can't. Crops begin to grow very slowly as the days get shorter and the nights cooler; I have less than two weeks left to get some more seeds in the ground.
The share for this week will be: Lettuce, peppers, choice of kale or chard, fingerling potatoes, salad turnips (or beets for some), red onions, choice of arugula or tatsoi, green cabbage, choice of dill or cilantro. Premium shares will receive cherry tomatoes.
The fruit share for this week will be: nectarines and hardy kiwi berries.
Enjoy! Farmer John