Italian Sausage and Squash Soup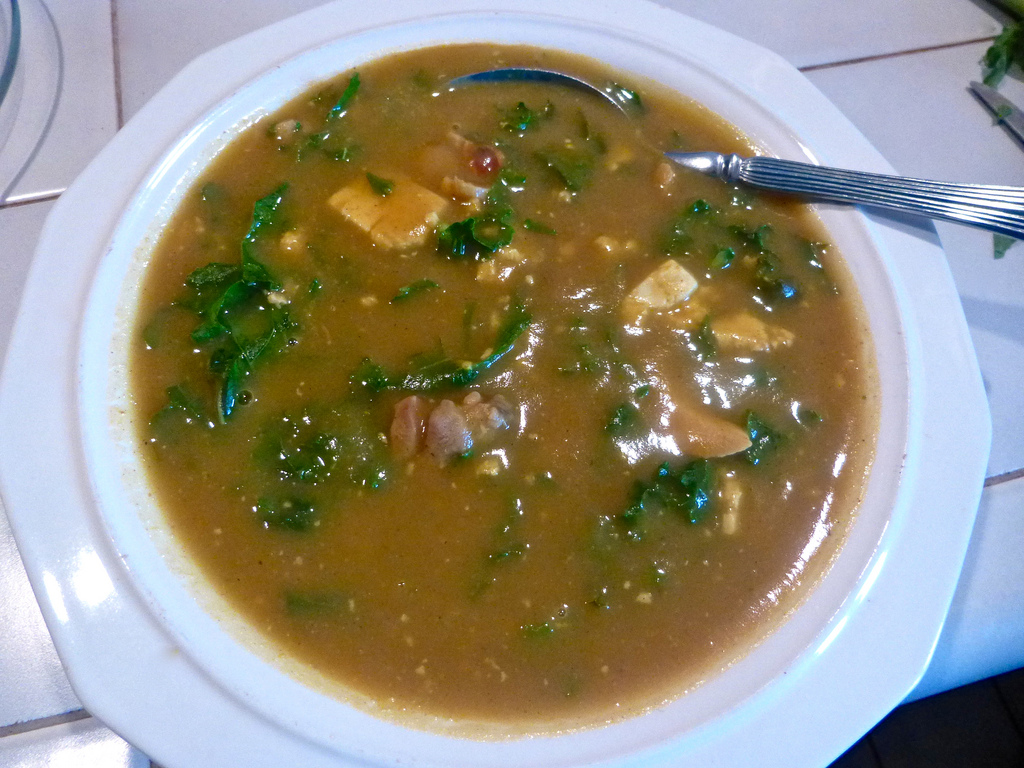 This is a creamy, colorful and unique soup that has become a "regular" in my seasonal arsenal. The recipe makes about 8 cups but it can easily be doubled.  And it freezes beautifully!  Do try it.
Ingredients:
1 pound bulk Italian sausage
2 Tablespoons olive oil, divided
1½ cup diced onion
2 Tablespoons minced garlic
1 butternut squash, peeled, seeded, cut into 1″ chunks (about 1½ pounds)
¼ teaspoon red pepper flakes
2 cups low sodium chicken broth
2 cups water (or use full quart of broth and no water for a richer soup; I prefer to use only stock)
1 cup diced red bell pepper
½ cup heavy cream (can use half-and-half or whole milk for a less "rich" taste)
1 teaspoon ground dried sage
1 teaspoon sugar (maybe more to taste; I use a bit more)
2 cups packed baby spinach
Salt and black pepper to taste
Procedure:
Brown sausage in 1 Tablespoon oil in a skillet over medium-high heat until cooked through. Drain on a paper towel-lined plate; set aside.
Sweat onions and garlic in 1 Tablespoon oil in a large pot over medium heat until soft, 5 minutes. Increase heat to medium-high, add squash and pepper flakes, and sauté 5 minutes.
Stir in broth (and water if using) and bring to a boil; simmer until squash is very soft, about 15-20 minutes (it's OK if you let it simmer longer). Purée soup with an immersion stick (or in batches in a standard blender), then add bell pepper, cream, sage, and sugar. Simmer until bell pepper is tender, about 5 minutes. Taste and adjust sugar.
Stir in spinach and sausage, and simmer until spinach wilts and sausage is heated through, about 2 minutes. Season with salt and pepper.
Serve with some warm, crusty bread and enjoy!!