Farm News – September 17, 2018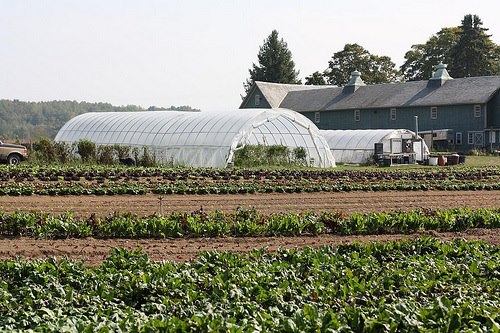 Hi Folks – I apologize that last week's update was so short and somewhat gloomy. I'm afraid that this week will be rather curt as well. I don't feel comfortable griping about the weather, even in my half joking way when our neighbors to the south have been dealt such a severe blow (no pun intended). This week's share will be a bit light. I was unable to plant any seed for most of August and many crops have succumbed to disease caused by damp conditions or just aren't growing right due to lack of sunshine.
The eggplant is starting up again so there will be at least one more round for everyone over the next 2 weeks. We are hoping to have some zucchini again in a couple of weeks but meantime we will be counting on our winter squash crop to fill the void. We also had a terrible garlic crop this year, but there will be some in the share this week. We have been working hard to get seeding and transplanting done in between the rainy spells. There are more greens, roots and cabbage family crops on the horizon. We're doing the best we can for you!
The share for this week will be: butternut squash, peppers, potatoes, garlic, beets, choice of kale or Swiss chard, eggplant and some decorative gourds. Premium shares will receive celery.
The fruit share for this week will be: peaches and hardy kiwi.
Enjoy!  Farmer John