Rutabagas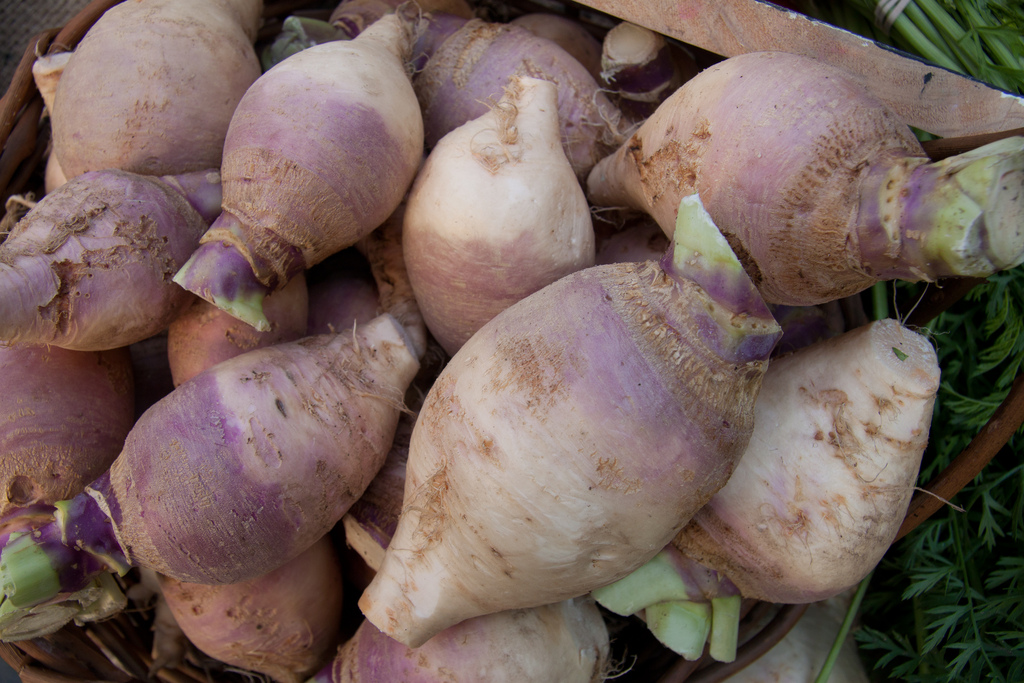 Rutabagas are only called rutabagas in the U.S. Throughout the rest of the world, they're known as swedes. This ordinary root vegetable is thought to have originated in Bohemia in the 17th century as a hybrid between the turnip and wild cabbage.
Members of the cabbage family, rutabagas are often confused with turnips, although there are noticeable differences. Rutabagas are larger, part white and part purple, with creamy orange flesh and ribs near the stem, and with a nutty, sweet flavor when roasted. Meanwhile, turnips are white with a purple-red top and a peppery taste.
A cool-weather crop that stores easily, their flavor is only enhanced by light frost.
Rutabagas can be roasted, sautéed, baked, fried, boiled, mashed, and added to soups and stews. They also can be eaten raw as a snack or grated into salads or coleslaw. A mix of mashed rutabagas, potatoes, onions, and carrots, seasoned with butter and salt, is a hearty, warming dish.
Fun Fact:  A 30-year gardener in the UK claimed a place in the book of Guinness World Records in 2011 with the world's largest root vegetable, a swede (rutabaga) weighing in at a whopping 85.5 pounds!