Kohlrabi and Carrot Slaw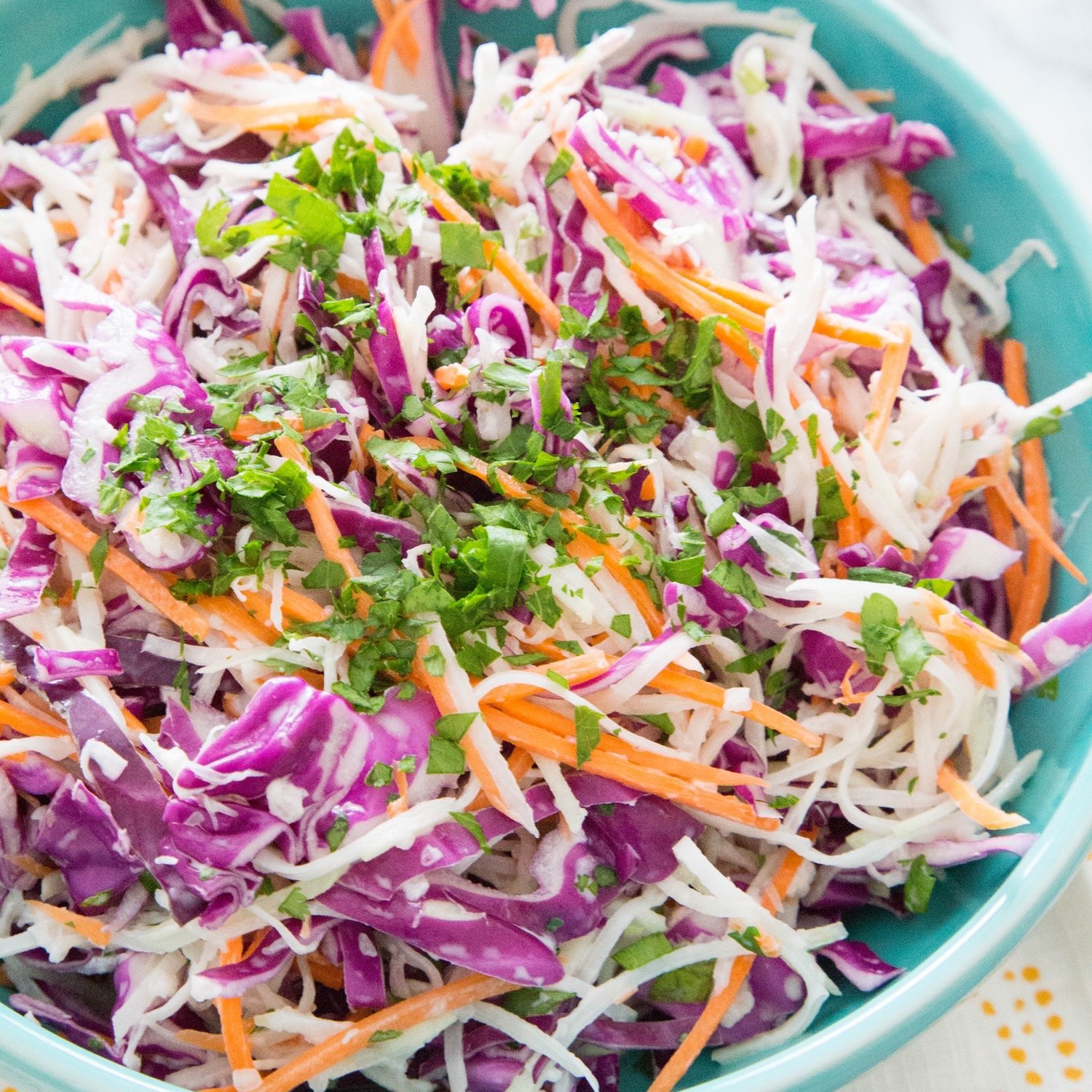 Found on thekitchn.com, this slaw is the perfect side dish for a summer picnic.  It can be prepared very quickly, especially if you have a mandoline or food processor handy.  The slaw is very lightly dressed, so feel free to increase the wet ingredients if you prefer a more heavily dressed slaw.  Like any slaw, feel free to substitute different ingredients – try it with Napa or green cabbage if that's what you have.  Serves 4-6.
Ingredients:
1 large kohlrabi, peeled, stems trimmed off, grated
¼ head purple cabbage, shredded
2 medium carrots, peeled and grated
½ red onion, grated
4 Tablespoon chopped cilantro
¼ cup golden raisins (optional)
¼ cup mayonnaise
1 Tablespoon cider vinegar
1 Tablespoon sugar
1 teaspoon salt
Procedure:
Combine the kohlrabi, cabbage, carrots, onion, cilantro, and raisins (if using) in a large bowl.
In a smaller bowl, whisk together the mayonnaise, cider vinegar, sugar, and salt.
Pour the dressing over the slaw, and mix until fully coated. Chill for several hours before serving.