Broccoli Cheese Soup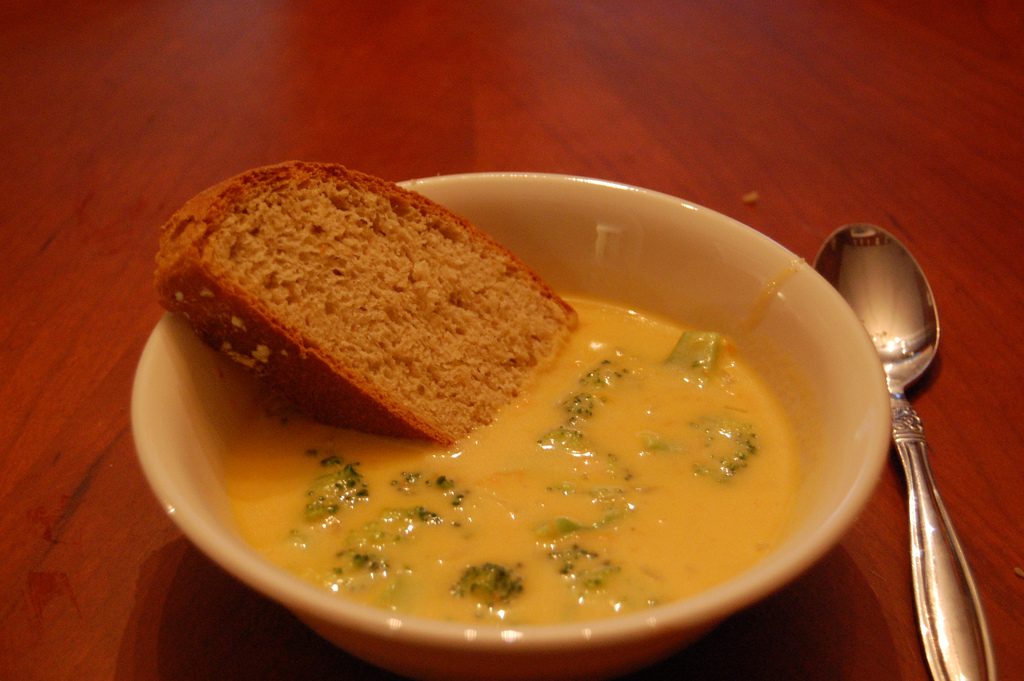 My friend made this soup for me, and it was so good, I had to share. The quantities of ingredients are approximate, so use your judgement.
Ingredients:
2 Tablespoons butter or olive oil
1 large sweet onion, sliced
2 heads of broccoli with stalks, cut into chunks
1 sweet potato, peeled and cut into chunks
Salt and pepper to taste
Fresh dill or herbes de provence
6 cups broth, either chicken or vegetable
4 oz cheddar or gouda cheese
Procedure:
In a large pot, saute onion in butter until golden. Add broccoli and sweet potato along with broth, salt and pepper, and spices.
Bring to a boil, then lower to simmer. Simmer over low-medium heat until broccoli and potato are soft.
Using an immersion blender, purée to desired consistency. Alternatively, purée in batches in a blender.
Add cheese, cut into small chunks. Stir until cheese has melted to desired consistency.
Serve with garlic or cheese croutons.