Chocolate Chip Squash Bread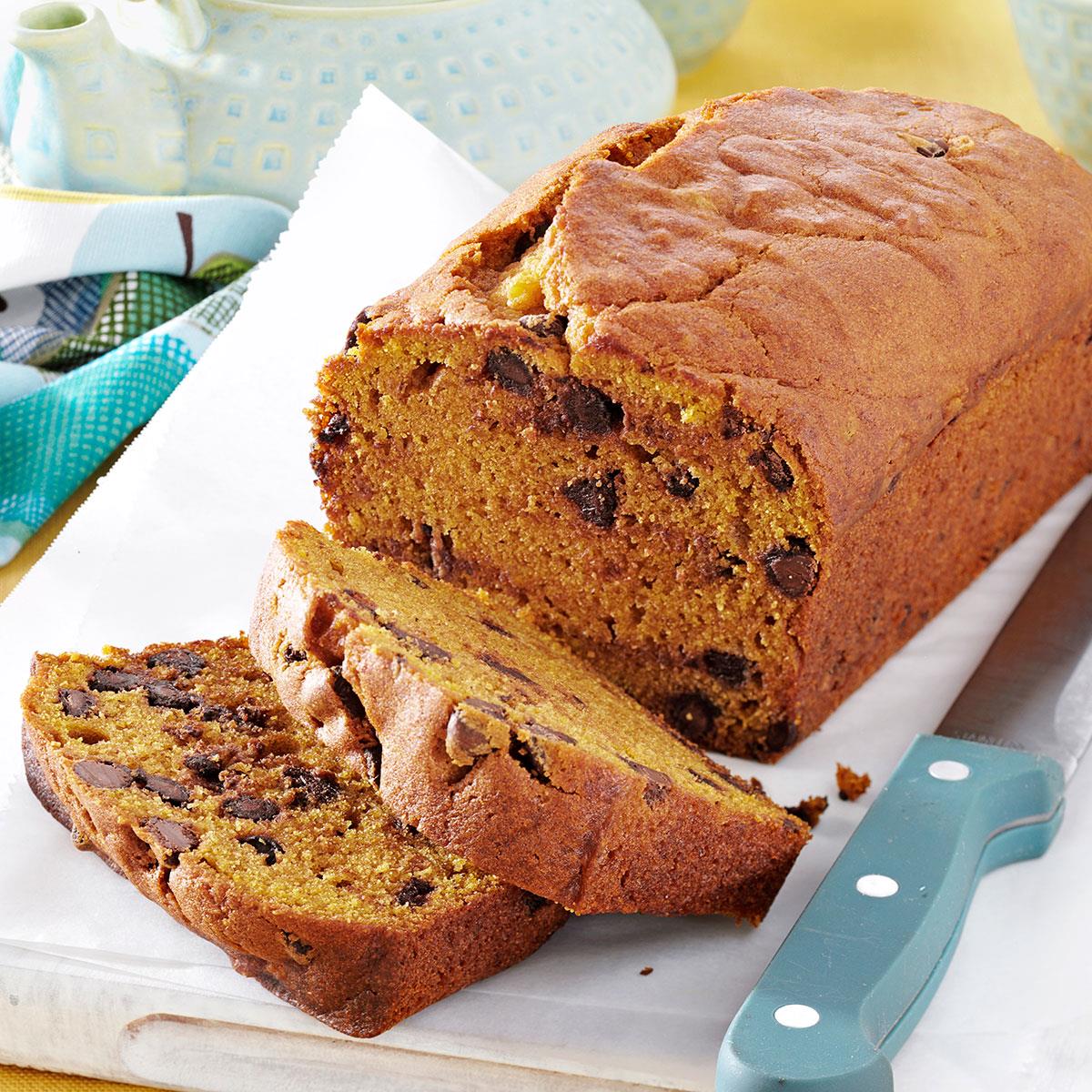 From the Eva Bakes food blog, here's a yummy spiced bread made with butternut squash.  You can substitute other similar winter squash for the butternut (e.g. pumpkin or buttercup), and since you'll probably have more than 1 cup of squash purée, you'll be able to make several loaves (they freeze well too).  Yields one 9″x5″ loaf.
Ingredients
1¾ cup white whole wheat flour (can substitute with all-purpose)
1 teaspoon baking soda
½ teaspoon salt
2 teaspoons ground cinnamon
½ teaspoon ground nutmeg
½ teaspoon ground cardamom
1 cup butternut squash purée
2 eggs
½ cup unsweetened applesauce
¼ cup water
½ cup granulated sugar
½ cup brown sugar
1 cup chocolate chips
Note:  If you need to make butternut squash purée, simply cut a butternut squash in half, lengthwise, and scoop out the seeds and stringy stuff.  Make sure you wear gloves or use a paper towel to hold the squash so your skin doesn't come into direct contact with the flesh of the squash (it will cause your hands to peel).  Place the squash, cut side down, into a tall baking or roasting pan.  Fill the pan with about 1 inch of water.  Roast in a 350º F oven for about 60 minutes or until the squash is soft.  Scoop out the squash and purée in a blender or food processor.  Set aside 1 cup for each loaf of bread.
Procedure
Preheat your oven to 350º F.  Generously grease a standard 9″x5″ loaf pan and set aside.
In a medium sized bowl, whisk together the flour, baking soda, salt, cinnamon, nutmeg and cardamom. Set aside.
In a large bowl, mix together the puree, eggs, applesauce, water and sugars.  Slowly fold in the dry ingredients until a few dry streaks remain.  Stir in the chocolate chips and mix until just combined.  Do not over mix.
Transfer the batter to your prepared pan and bake in your preheated oven for 55-65 minutes or until a toothpick inserted in the center comes out clean.
Allow the bread to cool before serving.  Leftover bread should be stored in an airtight container at room temperature or in the refrigerator and will keep for several days.  It can also be frozen and thawed.