Wilted Swiss Chard with Garlic, Lemon & Parmesan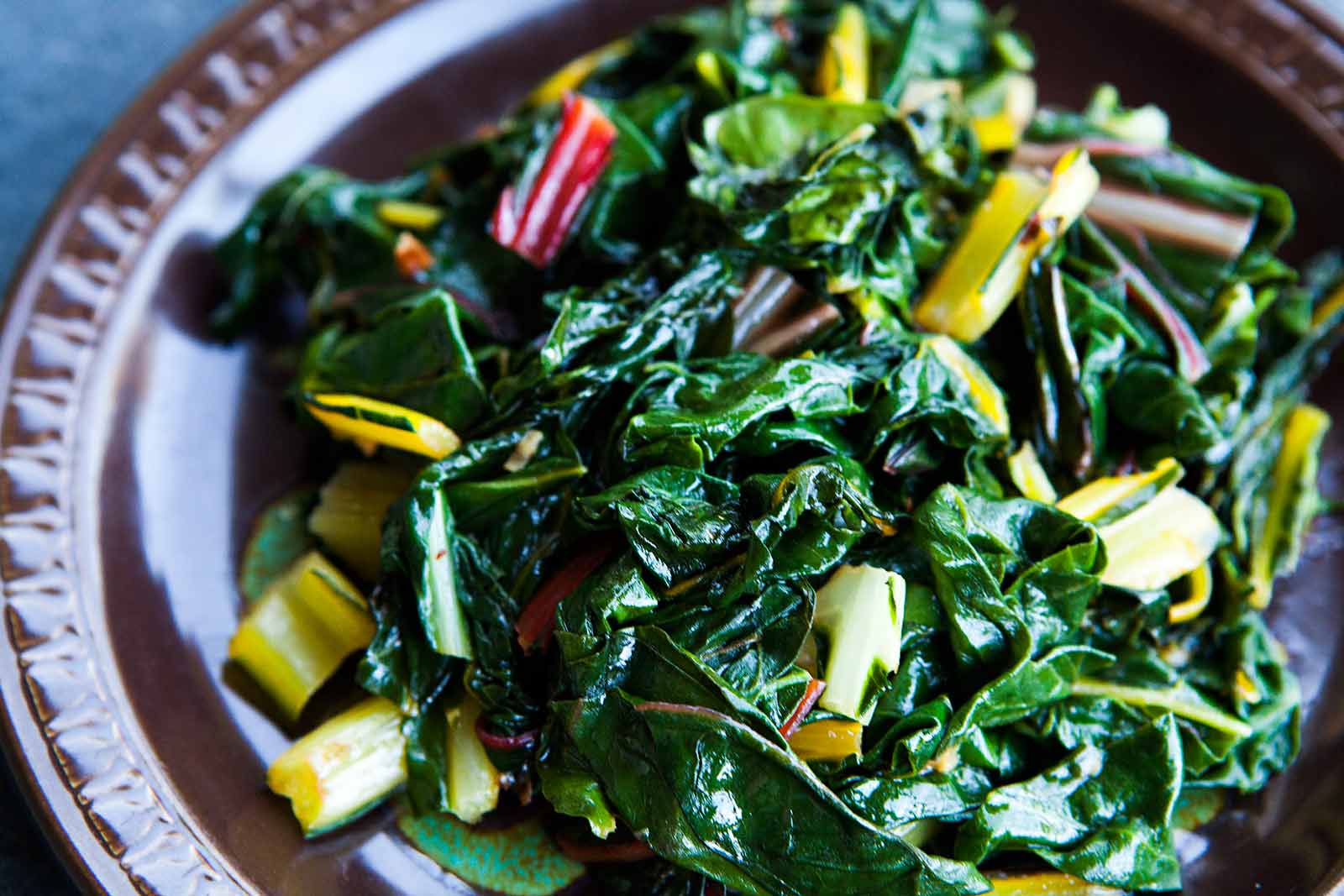 Here's another simple recipe from Gourmet magazine.  Anchovies and Parmesan give this Swiss chard side dish a Caesar-salad-like twist.  Try it out!
Ingredients
4 large garlic cloves
3 lbs Swiss chard (about 3 bunches)
¼ cup extra virgin olive oil
6 flat anchovy fillets
1 Tablespoon fresh lemon juice
½ cup grated Parmesan
Extra grated Parmesan and lemon wedges for accompaniment
Procedure
Thinly slice the garlic lengthwise.
Cut Swiss chard leaves from stems and center ribs, then cut leaves and stems into 2 inch pieces, reserving separately.
Heat oil in a 5 quart heavy pot over medium-high heat until it shimmers, then sauté garlic until golden, about 45 seconds. Transfer garlic with a slotted spoon to a plate.
Add anchovies to oil in skillet (it will spatter) and cook, stirring constantly, until anchovies break down, about 30 seconds. Add chard stems and cook, stirring frequently, until stems begin to soften, 4 to 6 minutes.
Add chard leaves by handfuls, turning with tongs and covering pot briefly until greens are wilted before adding more, then cook until leaves and stems are tender, 5 to 8 minutes.
Stir garlic into chard along with lemon juice, cheese, and ¼ teaspoon each of salt and pepper.