Eggplant Rollatini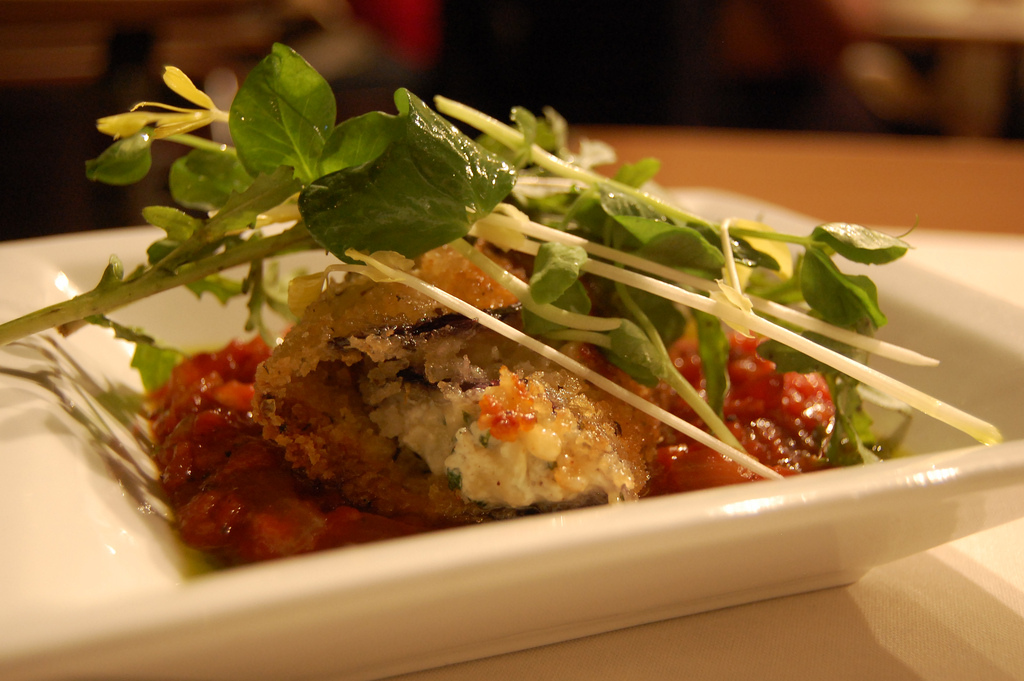 Here is another classic Italian dish that makes great use of our summer eggplant shares.
Ingredients:
Flour for dredging
4 large eggs, beaten
Italian seasoned breadcrumbs
2 large eggplant, cut into ¼ inch slices lengthwise
8 oz mozzarella cheese, chopped
15 oz container ricotta cheese
¼ cup Parmesan cheese
¾ cup chopped basil
Marinara sauce
Salt and pepper to taste
Procedure:
Preheat oven to 350º.
Spray baking sheets with non-stick spray Set up 3 large bowls, one with flour, one with beaten eggs, one with breadcrumbs. Dredge eggplant slices in flour, then egg, then breadcrumbs. Place on baking sheets and bake for 15 minutes, then turn over slices and bake for 15 minutes more.
Mix cheeses with basil and salt and pepper.
Coat bottom of baking dish with sauce. Place dollop of cheese mix in center of eggplant slice, and roll up. Place filled slice seam side down in dish. Repeat with remaining slices and cheese mixture. Spoon more marinara sauce on top. Sprinkle with extra Parmesan cheese.
Bake for 30 minutes.