Swiss Chard with Garbanzo Beans and Tomatoes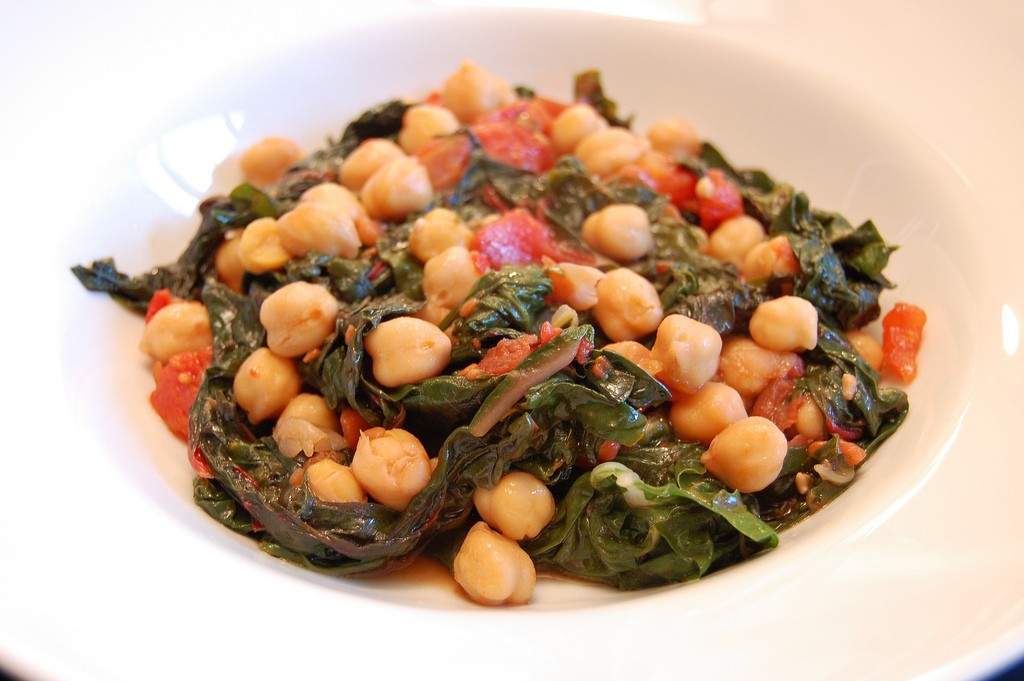 This recipe is an alternative to the "traditional" sautéed Swiss chard with garlic.  Depending on whether you want to use the chard stems as well in the recipe (you can cut them up finely, or dice them), you may need about a quarter to half a cup of chicken stock.  Start with ¼ cup and add more as needed to get the chard wilted, before adding the tomatoes and lemon juice.  Serves 4 as a side dish.  Enjoy!

Ingredients:
2 Tbsp olive oil
1 shallot, chopped
2 green onions (scallions), chopped
½ cup garbanzo beans, drained
Salt and freshly ground pepper
1 bunch Swiss chard, rinsed and chopped
1 tomato, sliced (can also used ½ cup grape tomatoes, cut in half)
½ lemon, juiced
Procedure:
Heat olive oil in skillet and stir in shallot and onions, cooking about 3-5 minutes, until soft and translucent.
Stir in beans and heat through.  Add pinch of salt and pepper.  Add Swiss chard and cook until wilted.  Add tomato slices and lemon juice over greens and heat through.
Season with more salt and pepper to taste, and serve.