Oven Roasted Kabocha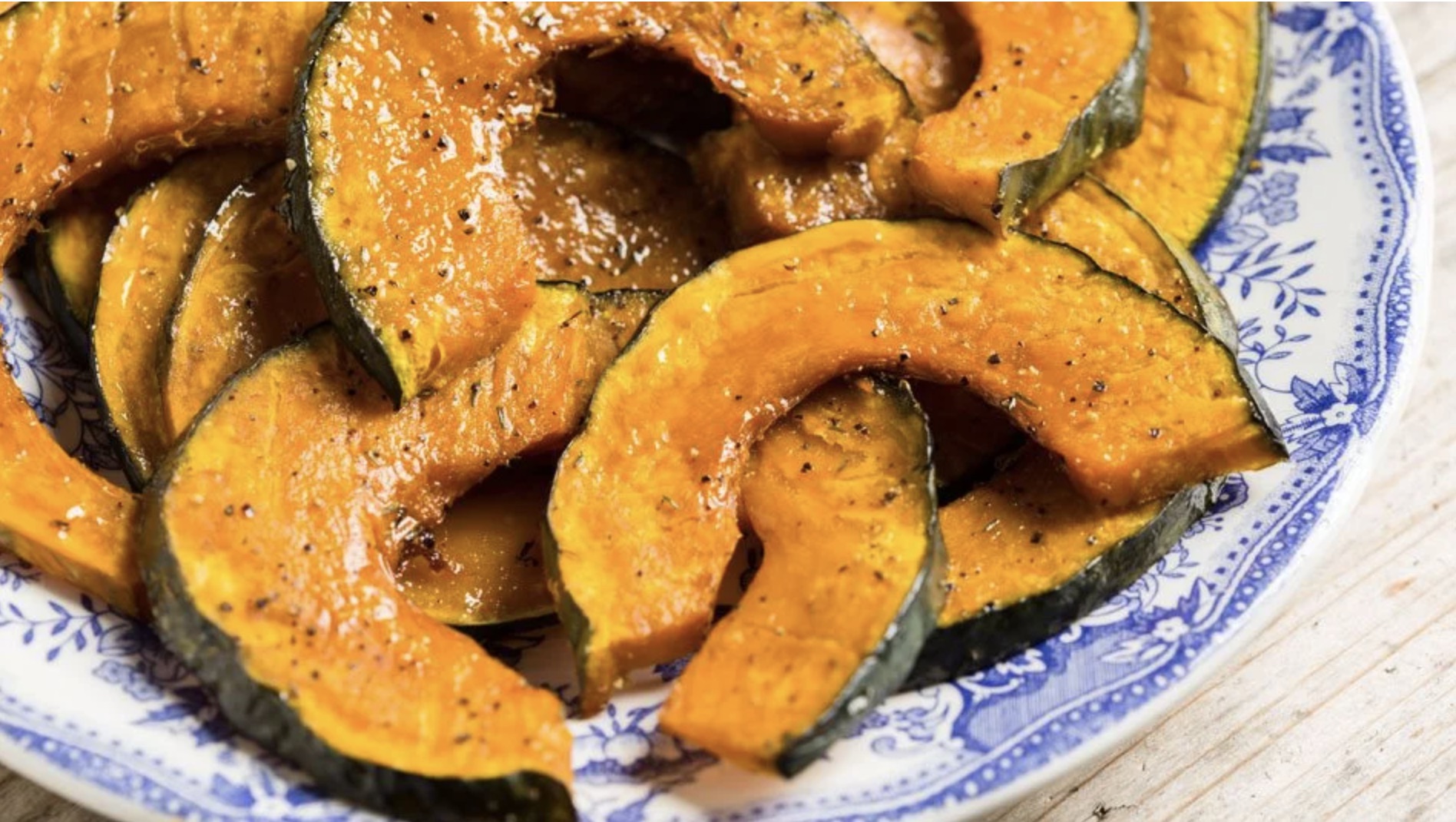 This recipe is from food blog tinyurbankitchen.com.  The author of the blog describes this squash as being like candy!  You will need some strong muscles and a sharp knife, preferably a cleaver to cut the squash.
Ingredients:
1 kabocha squash
¼ teaspoon salt pepper (to taste)
2 Tablespoons vegetable oil
truffle oil (optional)
Procedure:
Preheat oven to 400° F.
Cut up one kabocha squash into 1-cm thick slices.  You can optionally remove the skin, but there is really no need to remove it.  It's totally edible and is quite soft once roasted.
Lay the pieces in one layer on a pan.  Drizzle with vegetable oil (enough to light cover – about 2 Tablespoons) and toss until all sides of the squash are covered with some oil.  Sprinkle with salt and pepper, toss, and then roast for about 20 minutes or until soft.