Whipped Parsnips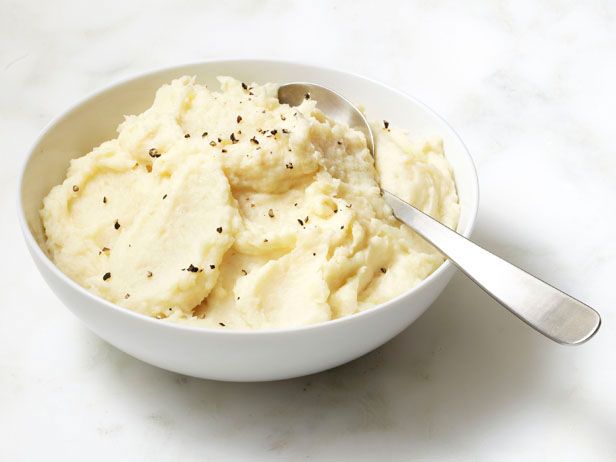 From the March 2013 issue of The Food Network Magazine, this recipe is easy, delicious, and serves 4 as a side.  You can substitute yellow or red potatoes for the russet.
Ingredients:
1 pound parsnips, peeled and chopped
1 large russet potato, peeled and chopped
2 garlic cloves, peeled and chopped
Kosher salt
Freshly ground pepper
⅓ cup sour cream
3 tablespoons butter
1 teaspoon salt
Nutmeg, to taste
Procedure:
Place peeled and chopped parsnips, potato, and garlic in a saucepan. Add salt and cover with water. Bring to a boil and cook until soft, about 20 minutes. Reserve ½ cup cooking water, then drain vegetables and return to the pan.
Add reserved cooking liquid, sour cream, butter, 1 teaspoon salt and nutmeg to taste. Beat with a mixer until smooth. Season with fresh ground pepper.