Gorgonzola Potatoes and Peas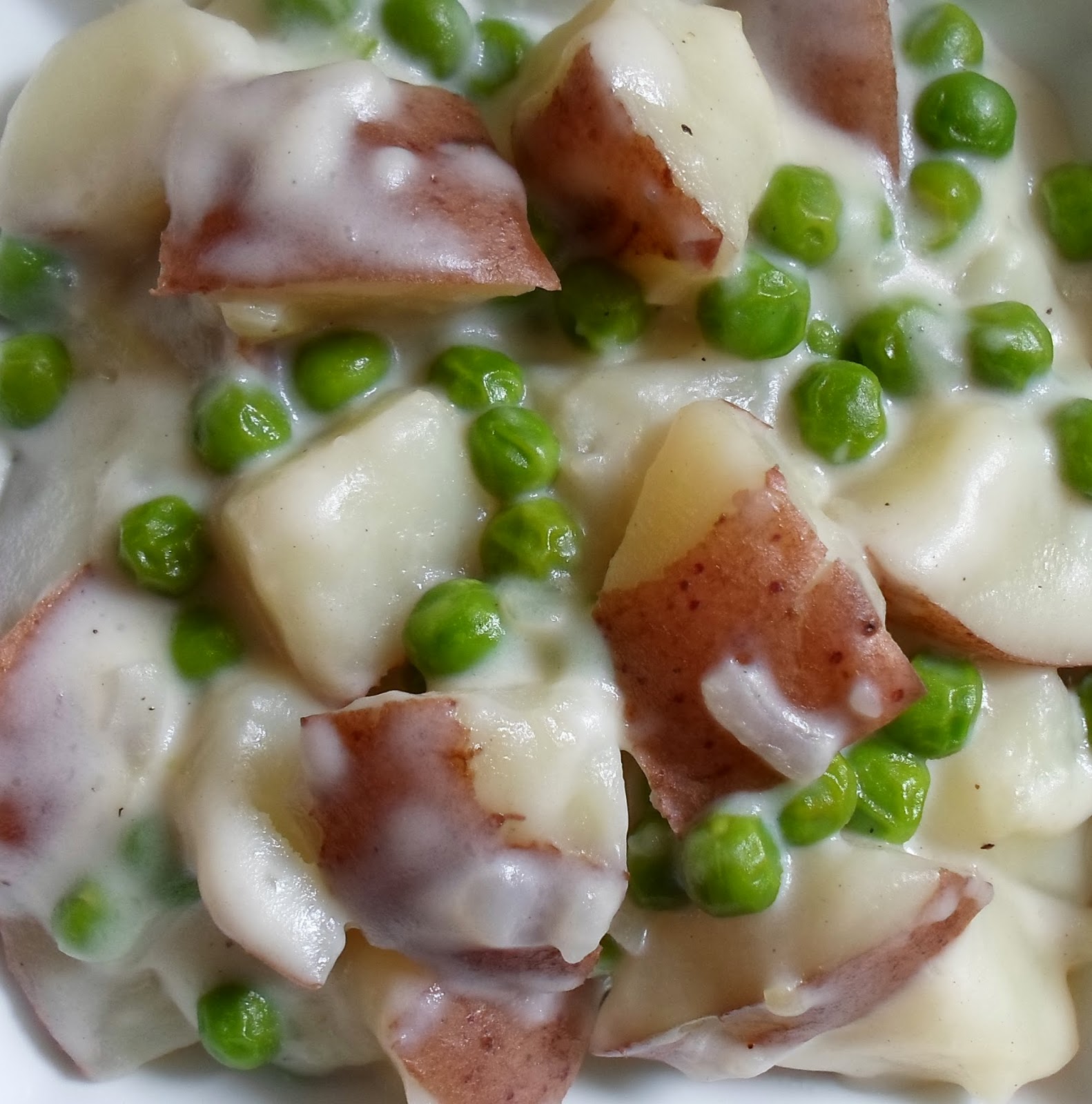 If you like rich, creamy dishes, you'll love this recipe from the "Simply Organic" cookbook.  Serves 8.

Ingredients:
1½ lb small red potatoes
1 lb fresh peas, shelled
4 Tablespoons unsalted butter
¼ cup unbleached all-purpose flour
2 cup milk
4 oz Gorgonzola cheese, crumbled
3 Tablespoons chopped fresh chives
½ teaspoon freshly grated nutmeg
¼ teaspoon white pepper
Procedure:
Bring large pot of salted water to a boil over medium-high heat. Cook the potatoes, whole and unpeeled, for 15 minutes, or until tender.
Add the peas during the last 3 minutes of cooking time. Drain. Leaving the skin on the potatoes, cut into quarters.
Preheat the oven to 400° F, and lightly butter a 2-quart baking dish.  Melt the 4 Tbsp. butter in a large saucepan over medium heat.
Whisk in the flour and cook until the flour turns a light brown. Very gradually whisk in the milk.  Simmer for 5 minutes, or until the sauce thickens.  Stir in the cheese, chives, nutmeg, and pepper.
Add the potatoes and peas and toss to coat well. Pour into the prepared baking dish. Bake for 30 minutes, or until heated through and lightly browned.