Potato Lettuce Soup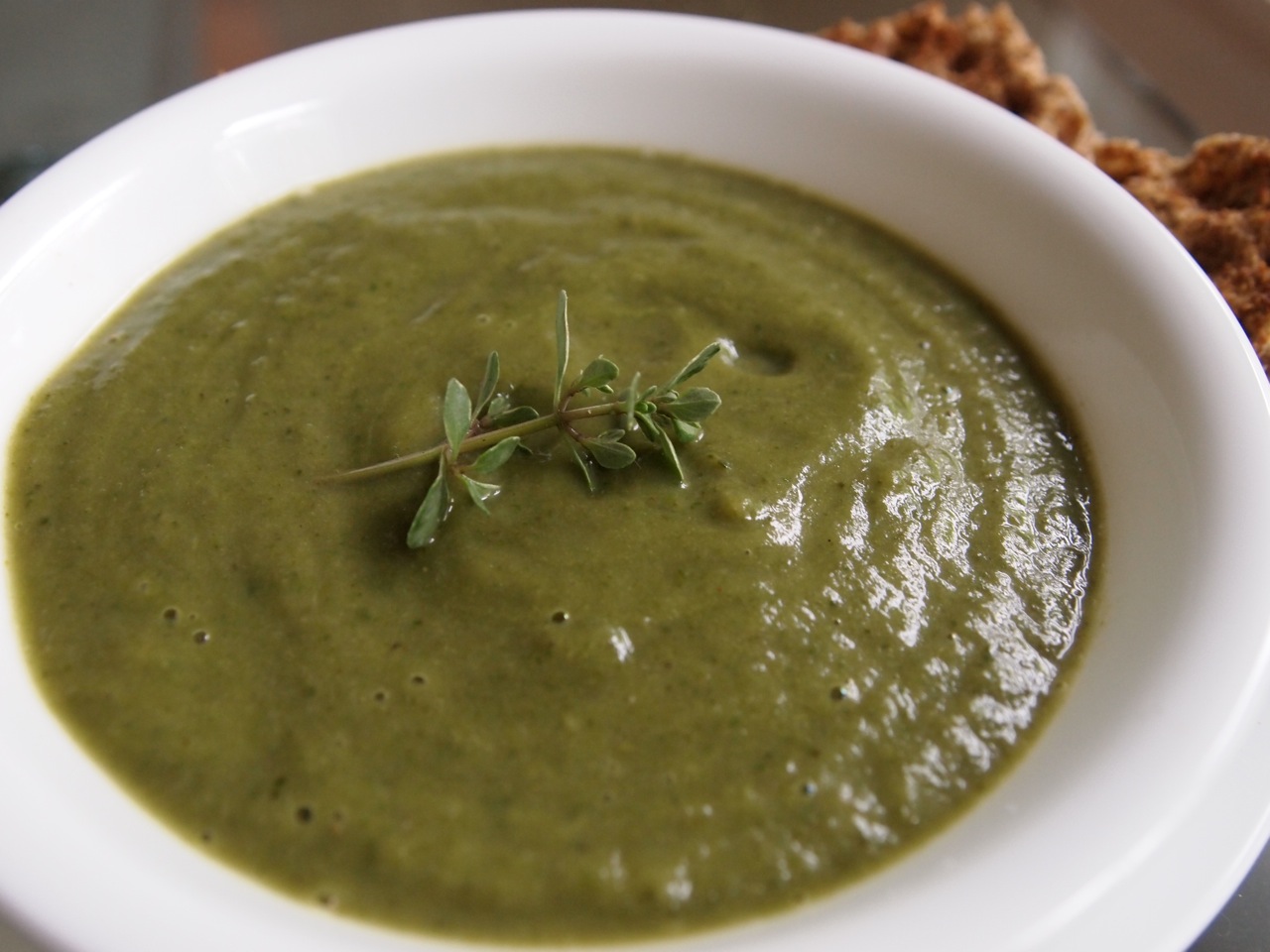 Found on epicurious.com, this lettuce soup recipe is a great way to use the lettuce's outer leaves and ribs, which usually go to waste.  Any kind of potato and any salad greens, including lettuce, arugula, spinach, and watercress, will work fine.  Yields 4 servings.
Ingredients:
1 cup chopped onions, scallions, and/or shallots
1 garlic clove, chopped
3 Tbsp unsalted butter
¾ tsp ground coriander
¾ tsp salt
¼ tsp black pepper
¾ cup diced (⅓ inch) peeled potato
8 cups coarsely chopped lettuce leaves including ribs (about ¾ lb)
3 cups water
Procedure:
Cook onion mixture and garlic in 2 tablespoons butter in a 4- to 5-quart heavy pot over moderately low heat, stirring, until softened, 3 to 5 minutes. Add coriander, salt, and pepper and cook, stirring, 1 minute. Stir in potato, lettuce, and water and bring to a boil, then reduce heat and simmer, covered, until potato is very tender, about 10 minutes.
Purée soup in batches in a blender (use caution when blending hot liquids) and transfer to a 2- to 3-quart saucepan. Bring soup to a simmer, then whisk in remaining tablespoon butter and salt and pepper to taste.