BALT (Basil, Avocado, Lettuce, Tomato) Sandwich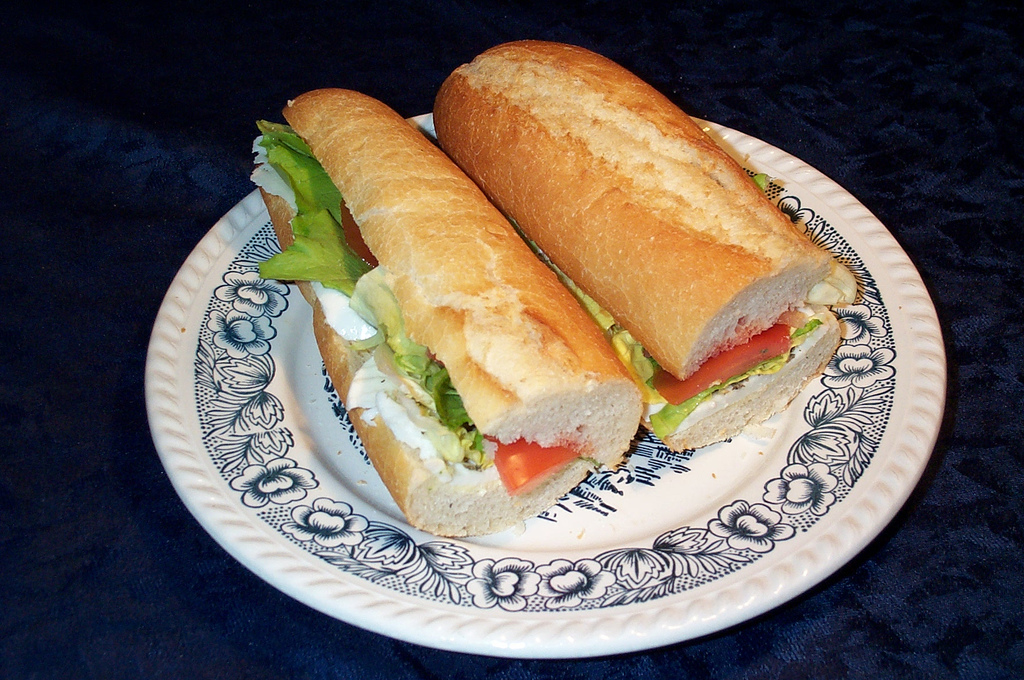 From epicurious.com, here's a take on a sandwich from a great little eatery in San Francisco called The Sentinel. It's a BALT (basil, avocado, lettuce, and tomato) sandwich, with goat cheese slathered on it for some extra flavor.  A delicious, healthy lunch!
Ingredients:
1 baguette, halved and toasted
2 oz. goat cheese
Several leaves of butter lettuce or other delicate lettuce
4-5 slices tomato
Several basil leaves
1 avocado, pitted and sliced
Procedure:
Spread goat cheese on baguette half; layer basil, tomato, lettuce and avocado on top. Close sandwich. Enjoy!