Soupe au Pistou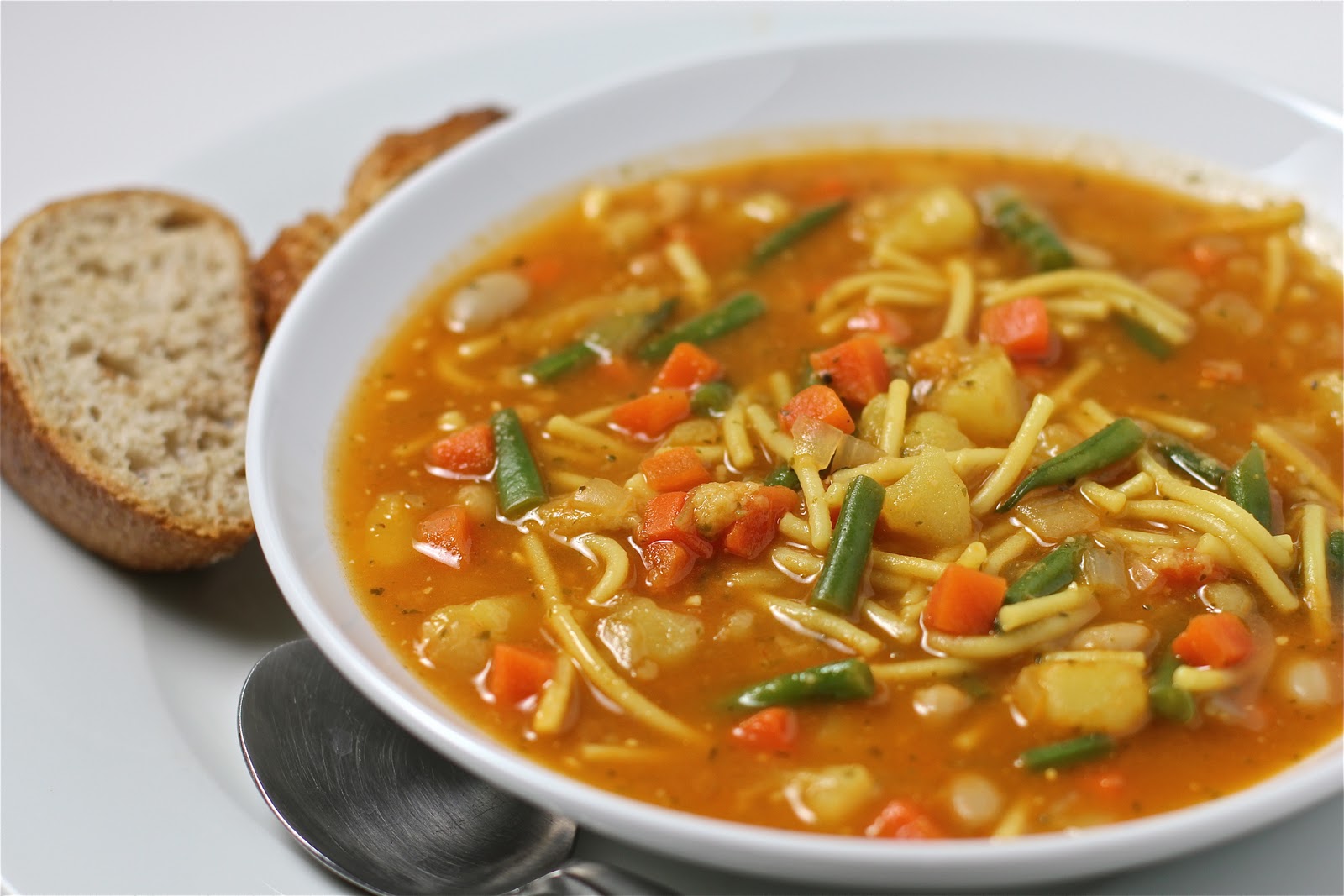 From an old (2001!) Cuisine Magazine recipe, this French garden soup makes 10 cups and is perfect as we transition into Fall. Pistou is the French version of Italian pesto, which should be made a day ahead, chilled, and stirred into the soup before serving. Give it a try!
Pistou—in a food processor, blend the following:
6 garlic cloves
2 cups fresh basil leaves, packed
½ cup Parmesan cheese, grated
¼ cup olive oil
½ teaspoon kosher salt
½ teaspoon crushed red pepper flakes
Soupe Ingredients:
1 Tablespoon olive oil
2 cups leeks, white part only, thinly sliced
2 cups tomatoes, seeded and diced
1 cup carrots, peeled and sliced
6 cups low sodium chicken broth
2 cups new potatoes, diced
1 cup dry ditalini pasta (or other small shaped pasta like orzo, pastina or capelleti)
½ teaspoon kosher salt
½ teaspoon crushed red pepper flakes
2 cups fresh green beans, cut into 2-inch lengths
2 cups zucchini, diced
1 can (15oz) cannellini beans, undrained
Procedure:
Heat olive oil in a stockpot over medium heat and saute leeks until soft, about 5 minutes. Stir in tomatoes and carrots and cook another 2-3 minutes.
Add broth, potatoes, pasta, salt, and red pepper flakes. Increase heat to high, bring to a boil, and cook 5 minutes.
Stir in green beans and zucchini; reduce heat and simmer 5 minutes or until vegetables are cooked through but not mushy. Off heat, stir in cannellini beans and their canning liquid.
To serve, ladle soup into serving bowls, dollop some of the pistou on top and stir in.