Spinach, Beef, and Egg Hash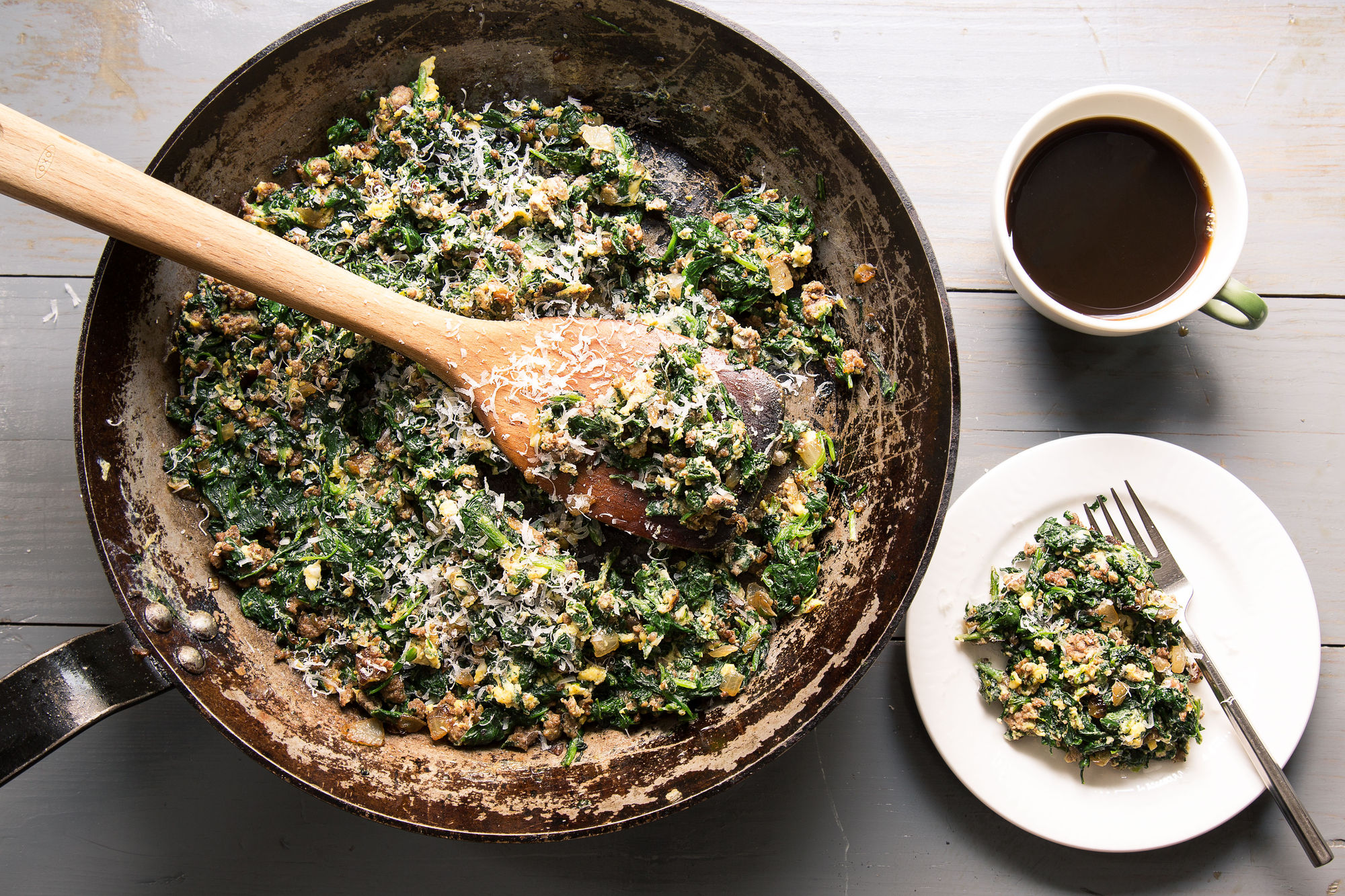 Found on foodie site, saveur.com, this easy one-pan meal is just the thing for a fulfilling breakfast that comes together in the blink of an eye.  The debate rages on as to the origin of this San Francisco dish—"Joe's" restaurant has seen several incarnations.  Original Joe's on Taylor Street, however, has had it on the menu for 59 years.  Serves 2.
Ingredients:
1½ lb. fresh spinach (to yield ¾ lb.)
2 Tbsp extra-virgin olive oil
1 yellow onion, peeled and chopped
½ lb. ground chuck
3 eggs, beaten
Grated parmigiano-reggiano
Salt and freshly ground black pepper
Procedure:
Trim spinach, wash in several changes of water, then blanch in a pot of boiling salted water over medium-high heat for 2 minutes.  Drain in a colander and cool under cold running water.  Squeeze out excess water; roughly chop.
Heat oil in a skillet over medium-high heat.  Add onions and cook for 10 minutes; add ground chuck and cook, breaking up with a spoon, until brown, about 3 minutes.
Add spinach, cook for 2 minutes; add eggs and cook, without stirring, for 30 seconds.  Remove from heat, stir, and season to taste with grated parmigiano-reggiano, salt, and pepper.