Summer Succotash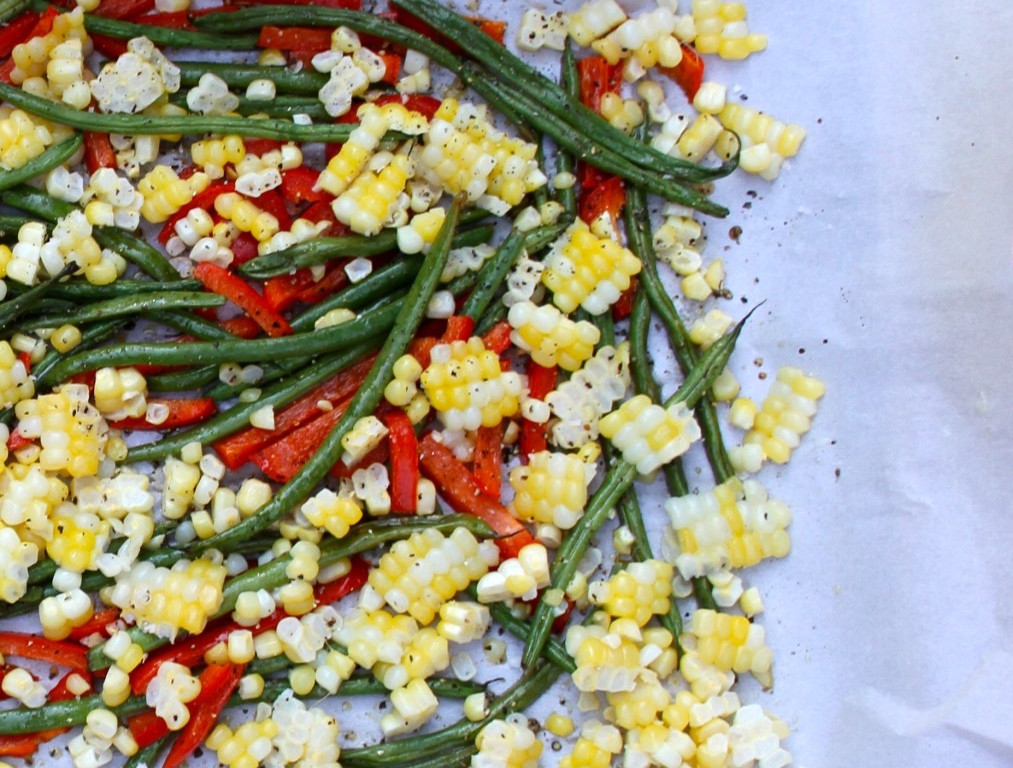 If you're tired of traditional succotash, try this recipe from the "Simply Organic" by Jesse Ziff Cool.  It deviates from the classic style of succotash by substituting green beans for lima beans, and adding hot peppers, cumin, and lime for a southwestern twist.
Ingredients:
4 oz green beans, cut into ½ inch pieces
2 ears corn, kernels removed
½ ripe red bell pepper, seeded and coarsely chopped
2 green onions, thinly sliced
1 jalapeño chili pepper, finely chopped
½ cup finely chopped fresh basil
½ teaspoon ground cumin
1 teaspoon sugar
Juice of 1 large lime
Salt
Freshly ground black pepper
About 2 Tablespoons chopped fresh Italian parsley
Procedure:
Fill a medium saucepan two-thirds full with water. Place over high heat and bring to a boil. Add the beans and corn kernels. Cook for 3 minutes or until tender-crisp.
Drain and transfer to a large bowl.  Add the bell pepper, green onions, tomato, chile pepper, basil, cumin, sugar and lime juice.  Season with salt and black pepper to taste.  Sprinkle with parsley and toss to coat well.
The cookbook recommends serving with chilled seafood or grilled lamb or pork chops.