Pan Fried Smashed Potatoes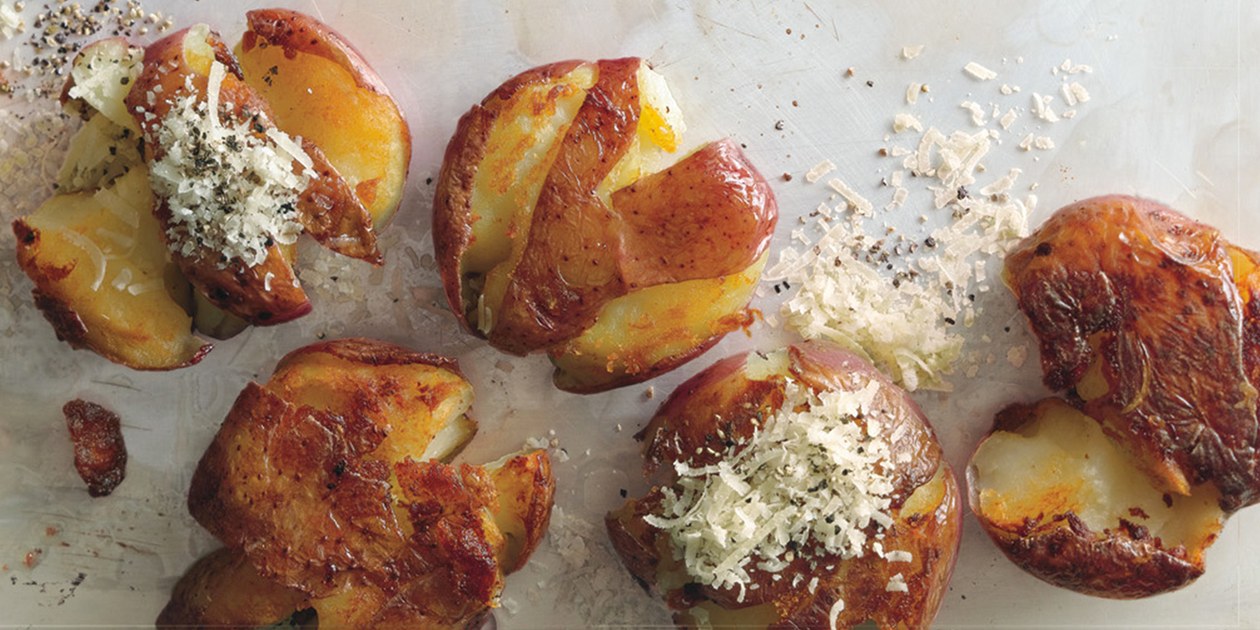 A simple, quick recipe from Gourmet Magazine.  These are everything potatoes should be: crisp-skinned yet pillowy, sprinkled with a generous amount of salty parmesan.  They require no laborious peeling and are much easier to prepare than french fries.  Serves 4.
Ingredients:
8 medium red potatoes (about 1¾ lb)
Salt
½ cup extra-virgin olive oil
½ cup grated Parmigiano-Reggiano
Procedure:
Generously cover potatoes with cold water in a 3-4 quart pot and add 1 Tablespoon salt. Boil until almost tender, 10 to 15 minutes. Drain potatoes.
Transfer to a baking sheet and lightly crush to about ¾ inch thick with a potato masher, keeping potatoes intact as much as possible.
Heat oil in a 12 inch heavy skillet over medium-high heat until it shimmers.
Transfer potatoes with a spatula to skillet, then lower heat to medium-low and cook, turning once, until golden brown, about 20 minutes total.
Serve sprinkled with cheese. Season generously with salt and pepper.
Note:
Fried potatoes can be kept warm in a sheet pan in a 200°F oven up to 30 minutes.