Spaghetti Squash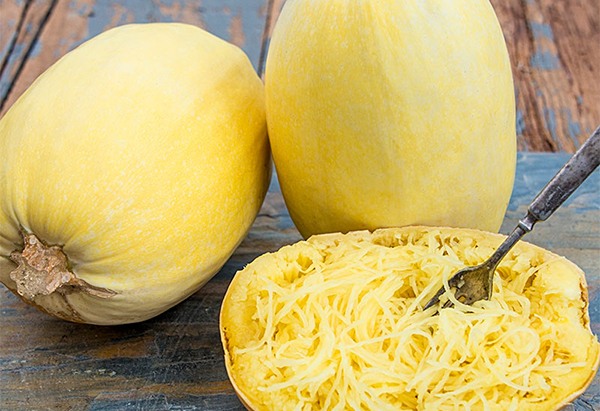 Spaghetti squash is an oblong yellow colored winter squash that is named for the spaghetti like nature of its flesh.  When raw, the flesh is hard and generally orange or yellow in color.  When cooked, it comes apart in ribbons, giving it the appearance of spaghetti.
It is packed with nutrients, including folic acid, potassium, vitamin A, and beta carotene.
It can be cooked like any other winter squash – baked or roasted whole, or cut up before cooking.  If you do cut it before cooking, be sure to cook it cut side down to preserve the moisture in the squash.