Farm News- December 3, 2009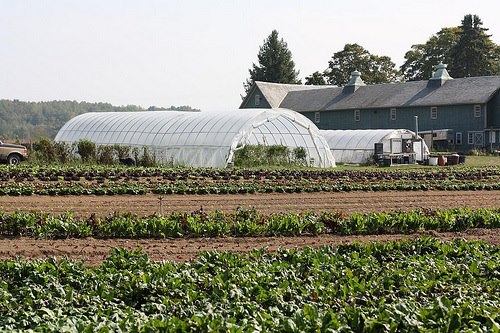 Hello Everyone,
I hope you all had a pleasant Thanksgiving and were able to incorporate much of last weeks share in your feast. At this point the fridge is probably full of leftovers, but you will need to make some space for this final share.
Thanks to continued mild temps we still have an abundance of greens and we have harvested hundreds of lbs. of root vegetables as well.
For the most part the root crops will come without tops and should store well in the refrigerator for several months.
As for the greens you may want to consider freezing some for future use. Most of the greens will freeze well after a light blanching a minute in boiling water and then plunged into cold water to stop the cooking process.
The squash, potatoes, and onions should be kept in a cool dry place where they will not freeze.
Thank you for participating in the extension; I hope you enjoyed it and found it to be a good value.
Enjoy the holidays and have a healthy winter.
The share for this week will be: Assorted winter squash, fingerling potatoes, all blue potatoes, red and white skin potatoes, parsnips, baby carrots, turnips, radishes, daikon, beets, assorted lettuces, choice of escarole or endive, choice of mustard greens, pea greens, kale, cabbage and spinach.
Enjoy!
Farmer John