Steak and Veggie Wraps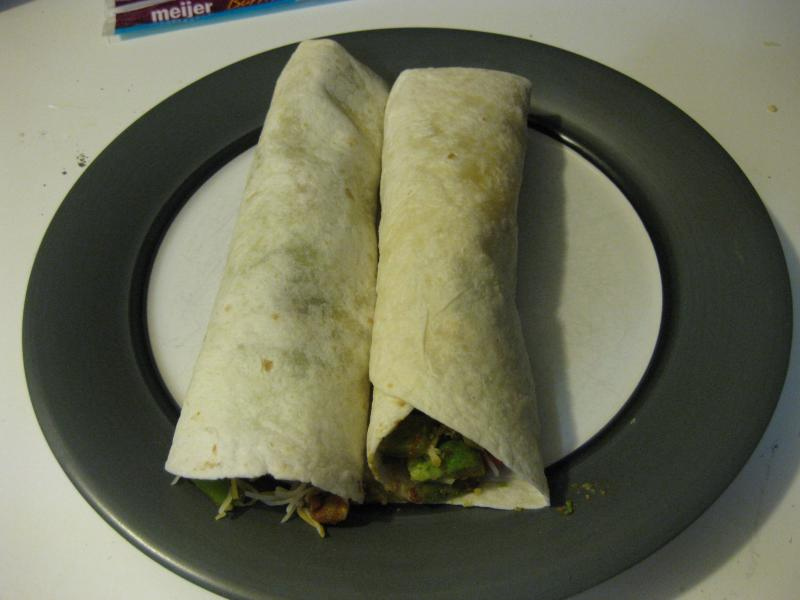 When my cousin brought me an enormous bag of cherry tomatoes, I had to be creative. The day after a big steak dinner, I came up with this quick and easy recipe for leftover steak. You can also use chicken or tofu.
Ingredients
1 Tbsp olive oil
½ onion, chopped
½ large (or 1 small) sweet pepper, seeded and chopped
1 cup cubed steak bits
1 cup halved cherry or grape tomatoes, or 1 medium tomato, diced
⅛ cup fresh chopped herbs (e.g. basil, cilantro, oregano)
Tortillas and toppings (e.g. shredded cheese, guacamole, sour cream, salsa)
Procedure
Heat oil in large skillet until hot, but not smoking.
Add onion, and sauté 3 minutes or until softened. Add pepper and stir for another 5 minutes or until onions are translucent and peppers are soft.
Add tomatoes, herbs and steak bits. Season with salt and pepper and stir until heated through.
Serve on warmed tortillas, add your favorite toppings, and roll it up.