Green Bean Salad with Walnuts, Fennel, and Goat Cheese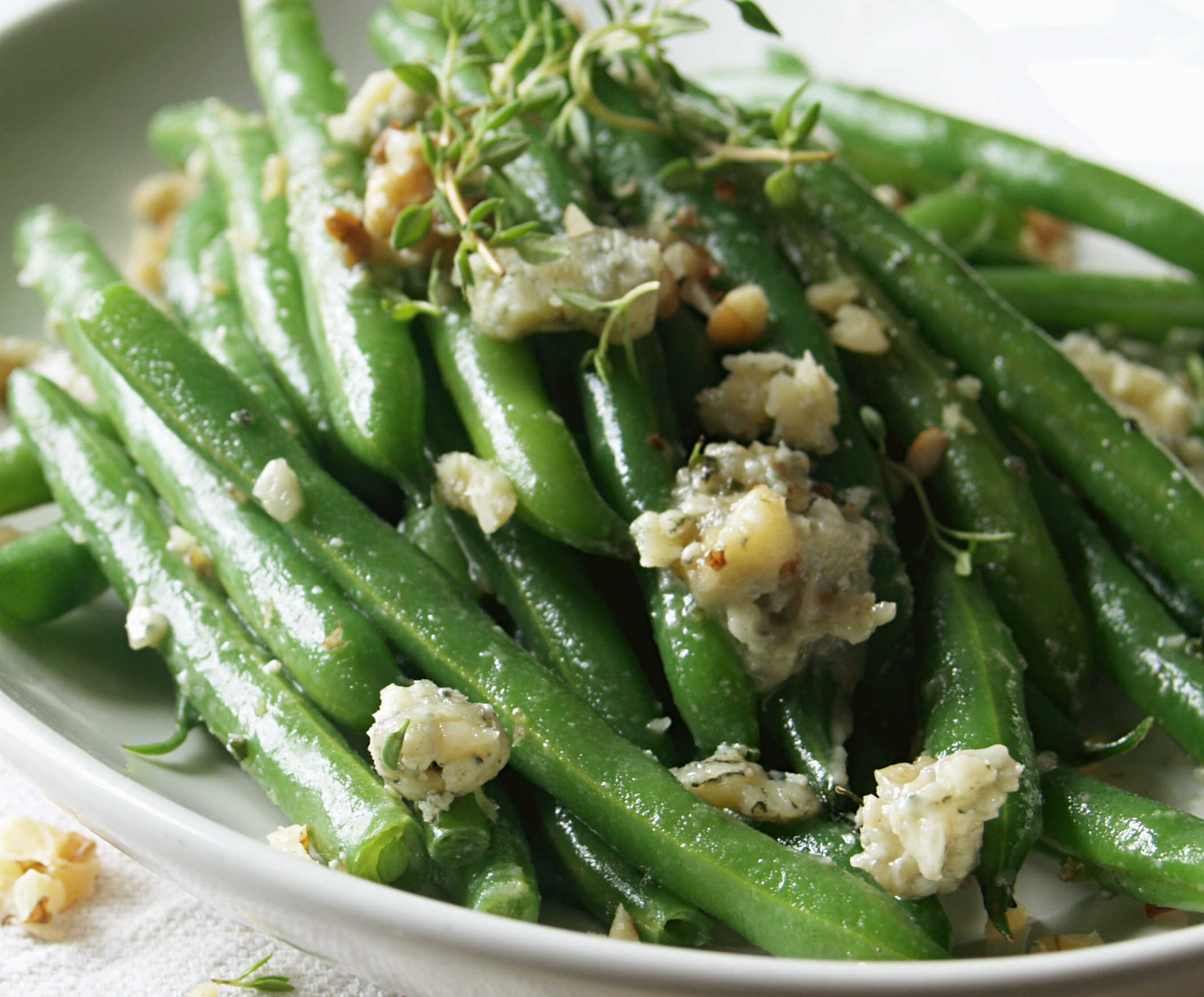 Here's a tasty and nutritious salad that can be made ahead and served chilled.  Found at realsimple.com, this recipe serves 8-10.
Ingredients:
1½ Tablespoons Dijon mustard
2 Tablespoons white wine vinegar
¾ teaspoon kosher salt, plus more for the water
½ teaspoon freshly ground black pepper
⅓ cup extra-virgin olive oil
2 pounds green beans, trimmed
1 small fennel bulb, thinly sliced into half-moons (1¼ to 1½ cups)
¾ cup walnuts, toasted and coarsely chopped
4 oz log fresh goat cheese, crumbled
Procedure:
In a medium bowl, whisk together the mustard, vinegar, salt, and pepper.  Gradually add the oil and whisk until well combined; set aside.
Bring a large saucepan of salted water to a boil.  Add the green beans and cook until just tender, 6 to 8 minutes.  Drain, run under cold water to cool, and set aside until you're ready to assemble the salad.
In a large bowl, combine the green beans, fennel, and walnuts.  Add the goat cheese and vinaigrette just before serving.  Toss well and serve at room temperature or chilled.