Creamy Mustard Greens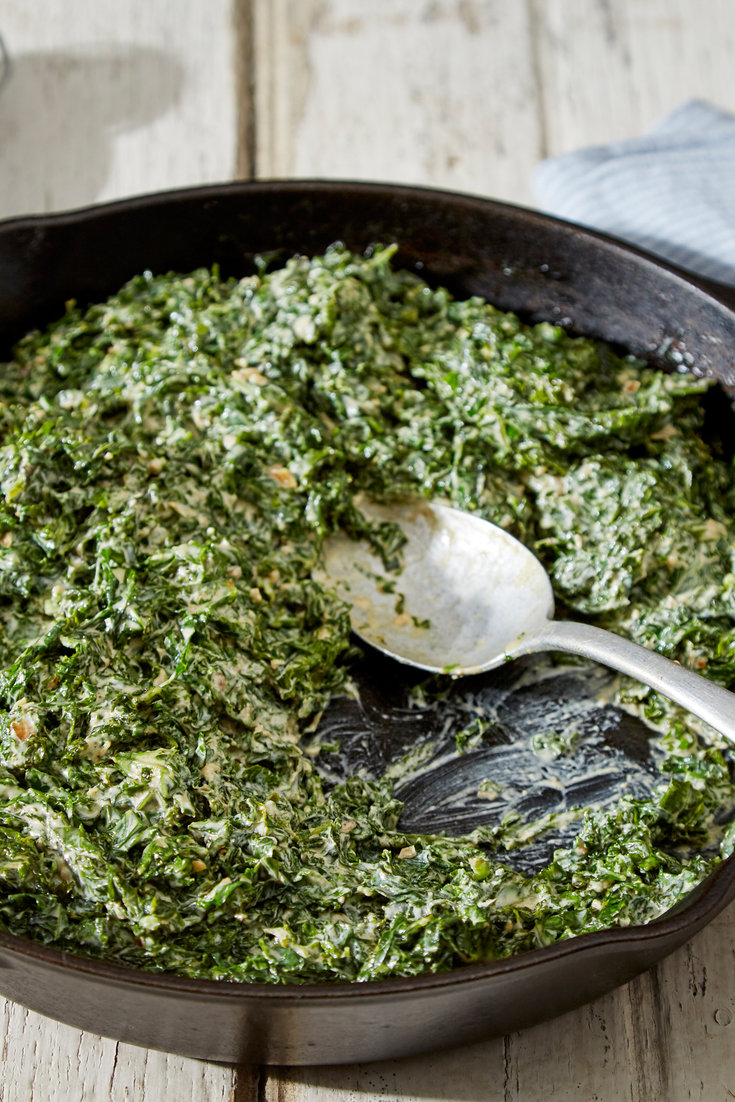 The mildest of the bitter greens, mustard greens are especially good and colorful when cooked with cream. This side dish yields 4 servings (3-4 cups), and is taken from Cuisine at Home.
Ingredients:
1 lb. mustard greens, rinsed, stemmed, and sliced into ribbons (about 8 cups)
1 cup finely diced onion
1 Tablespoon unsalted butter
1 Tablespoon olive oil
1 cup heavy cream
Salt and freshly ground pepper to taste
Procedure:
Blanch mustard greens in a large pot of boiling water for 5 minutes. Plunge greens into ice water to stop the cooking and to retain flavor. Drain greens, spin or squeeze dry, and set aside.
Sauté onion in butter and oil in a large sauté pan over medium-high heat for 5 minutes.
Add cream, bring to a simmer. Reduce cream until it's thickened, about 5 minutes.
Add greens, stirring to coat with cream mixture, cook 2-3 minutes.
Season with salt and pepper to taste and serve.