Beet Meatloaf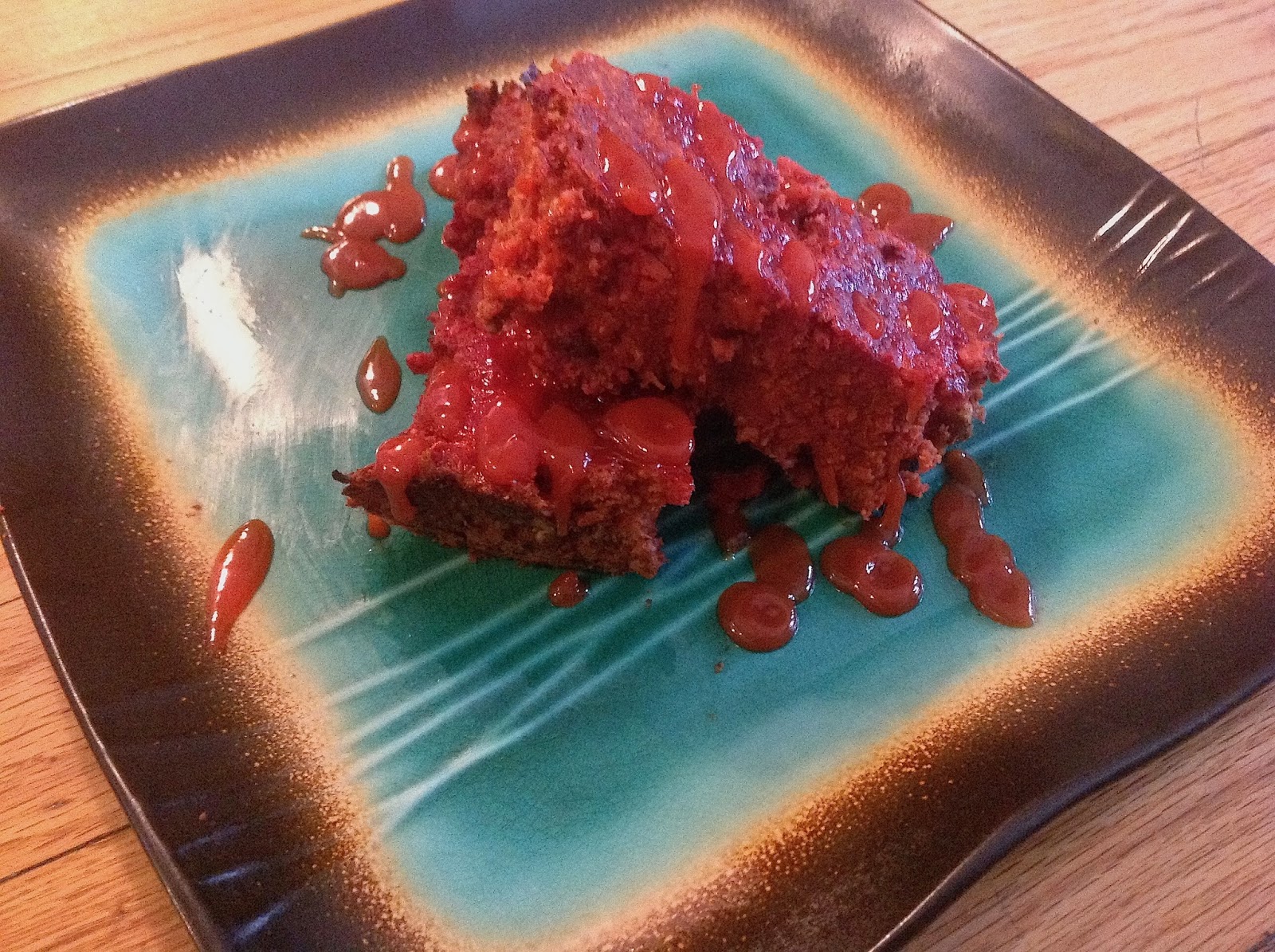 Don't be frightened by the color of this beet meatloaf recipe from www.susangreeley.com.  It's really quite delicious!  Of course, if you already have a favorite meatloaf or burger recipe, you could probably try adding shredded beets to that instead.  Mix in some shredded parsley or chopped onion for more flavor.
Ingredients:
1½ – 2 lbs ground meat
1 large beet shredded
2 eggs
2 teaspoons ground ginger
1 teaspoon garlic powder
½ teaspoon salt
1 onion, chopped (optional)
¼ teaspoon pepper
Worcestershire sauce
Procedure:
Preheat oven to 400° F.
Combine all ingredients except Worcestershire sauce.  Place in a glass loaf pan.
Sprinkle top with Worcestershire sauce.  Cover with aluminum foil and bake for 25 minutes.
Remove foil and bake another 20-30 minutes until done (use a meat thermometer).
Let stand a few minutes before serving.