Orzo Salad with Heirloom Tomatoes and Herbs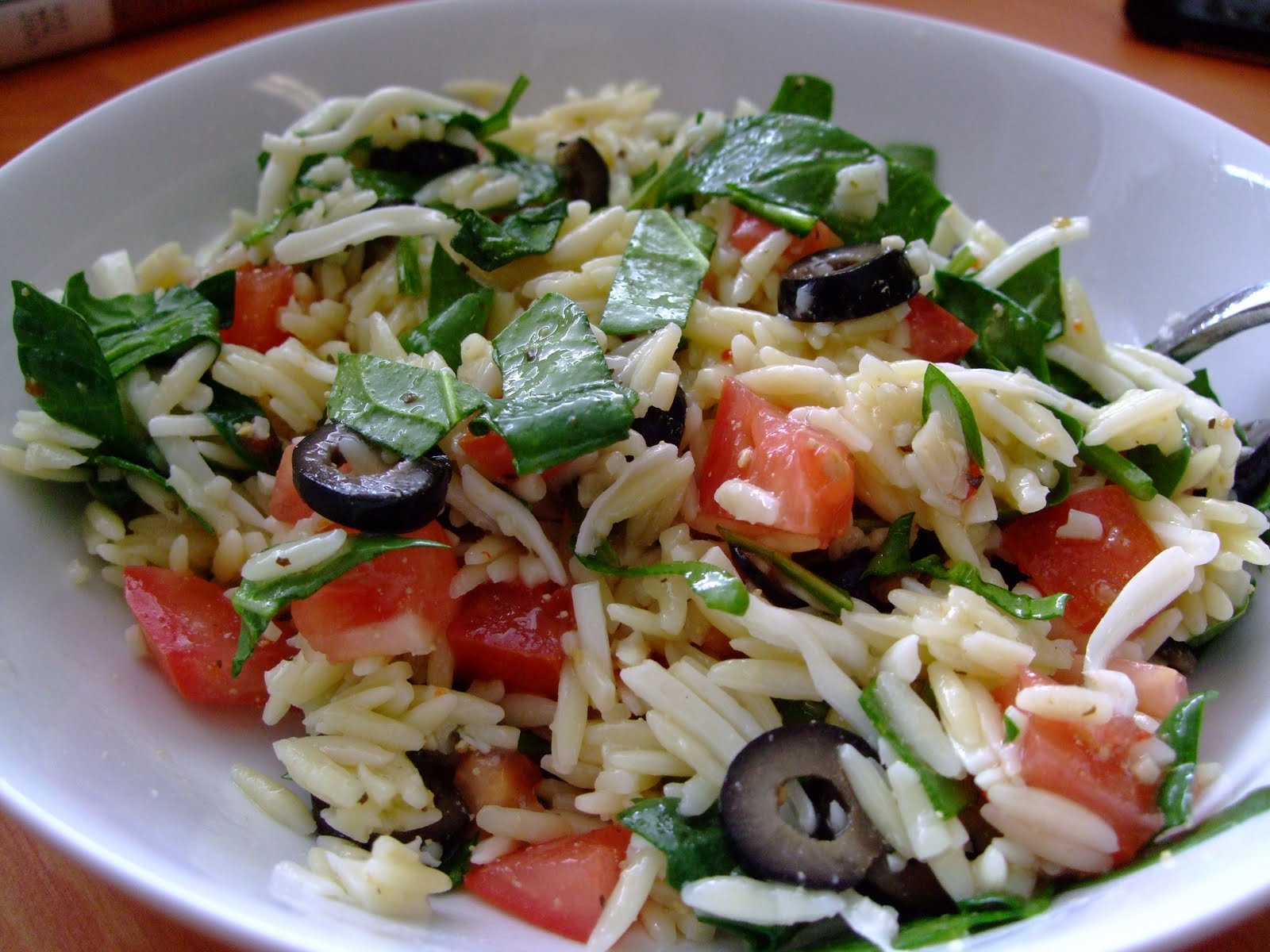 Here's another great recipe found on epicurious.com.  This is simple way use up your abundant summer tomato shares.  Heirloom tomatoes don't keep fresh for as long as store bought tomatoes, but they taste so much better!  Makes 6 servings.
Ingredients:
8 ounces orzo (rice-shaped pasta; about 1¼ cups)
2 Tablespoons sherry wine vinegar
1 Tablespoon fresh lemon juice
½ cup extra-virgin olive oil
1¼ pounds assorted heirloom tomatoes, cut into ½" pieces
¾ cup chopped green onions
½ cup sliced pitted oil-cured olives
¼ cup thinly sliced fresh basil
¼ cup chopped fresh mint
2 Tablespoons chopped fresh Italian parsley
Procedure:
Cook orzo in large pot of boiling salted water until tender but still firm to bite, stirring occasionally.
Drain. Rinse under cold water; drain well. Transfer to medium bowl; cool.
Whisk vinegar and lemon juice in small bowl; gradually whisk in oil.
Pour dressing over orzo. Mix in remaining ingredients. Season to taste with salt and pepper.
Can be made 2 hours ahead. Let stand at room temperature. Stir before serving.