Stewed Tomatillos and Tomatoes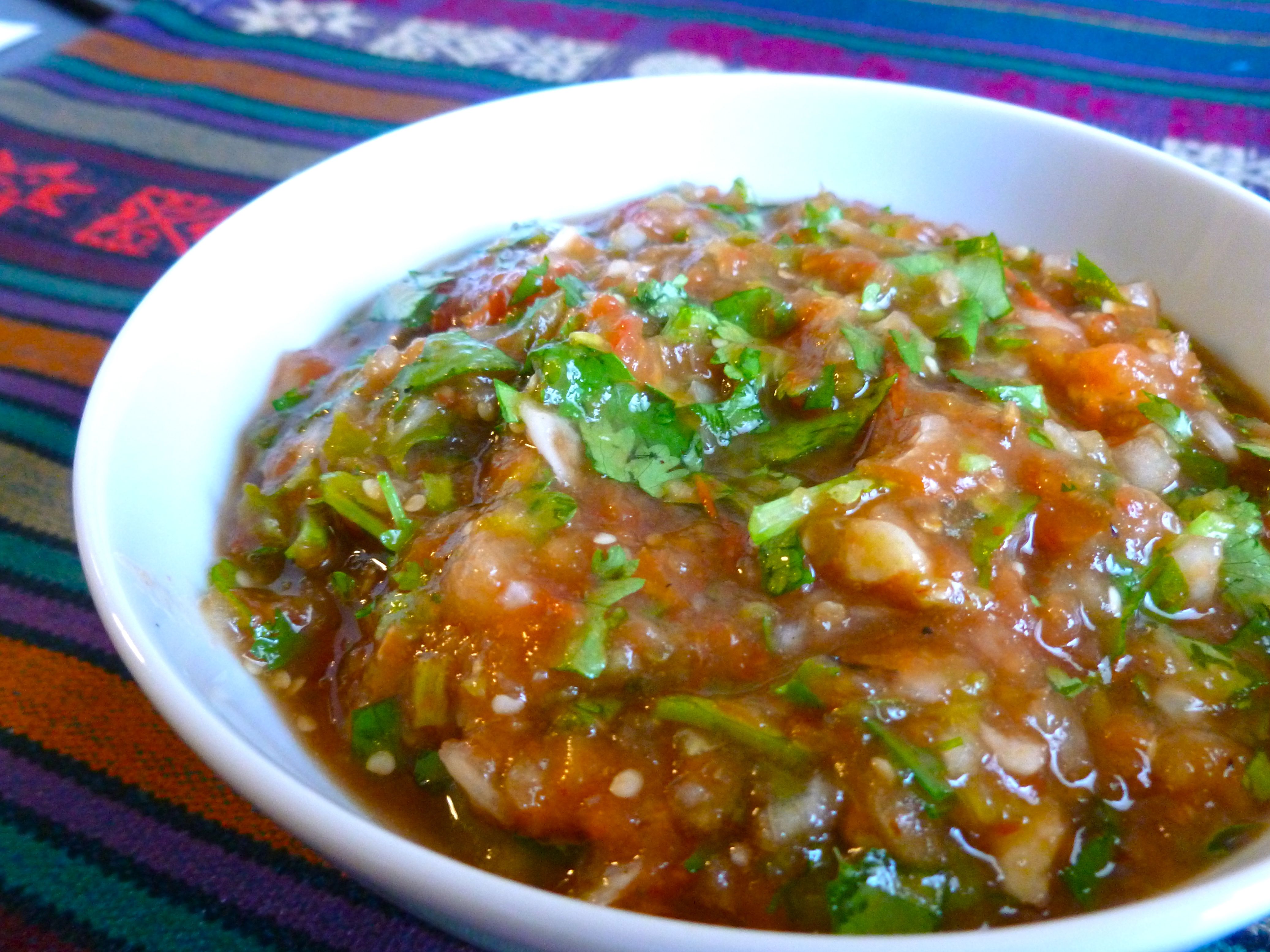 If you've still got tomatoes (and I'm sure many of you do), here's a recipe to use some up from Mark Bitman's "How to Cook Everything"
Ingredients
2 Tablespoons olive oil
1 large onion, chopped
1 bell pepper, cored, seeded, and chopped
2 cloves garlic, crushed
Salt and freshly ground black pepper
1½ lbs tomatillos, husked and rinsed
1 cup stock, white wine, or water
1½ lbs ripe tomatoes, cut into chunks
½ cup chopped fresh cilantro leaves
Procedure
Put the oil in a large pot or deep skillet over medium-high heat. When hot, cook the onion, pepper, and garlic until the onion is soft and translucent, 5-10 minutes. Sprinkle with salt and pepper.
Add the tomatillos, cook until the skins start to break open, 10-15 minutes. Pour in the stock and stir. Bring to a boil, then reduce the heat to produce a slow bubble, and cover. Cook until the tomatillos are mostly dissolved, about 30 minutes.
Return the heat to medium-high, and when the mixture starts to bubble, stir in the tomatoes. Cook, stirring occasionally, until the tomatoes wilt but their skins remain intact. Stir in the cilantro, taste, and adjust the seasoning. Serve hot or at room temperature, drizzled with additional olive oil.