Tzatziki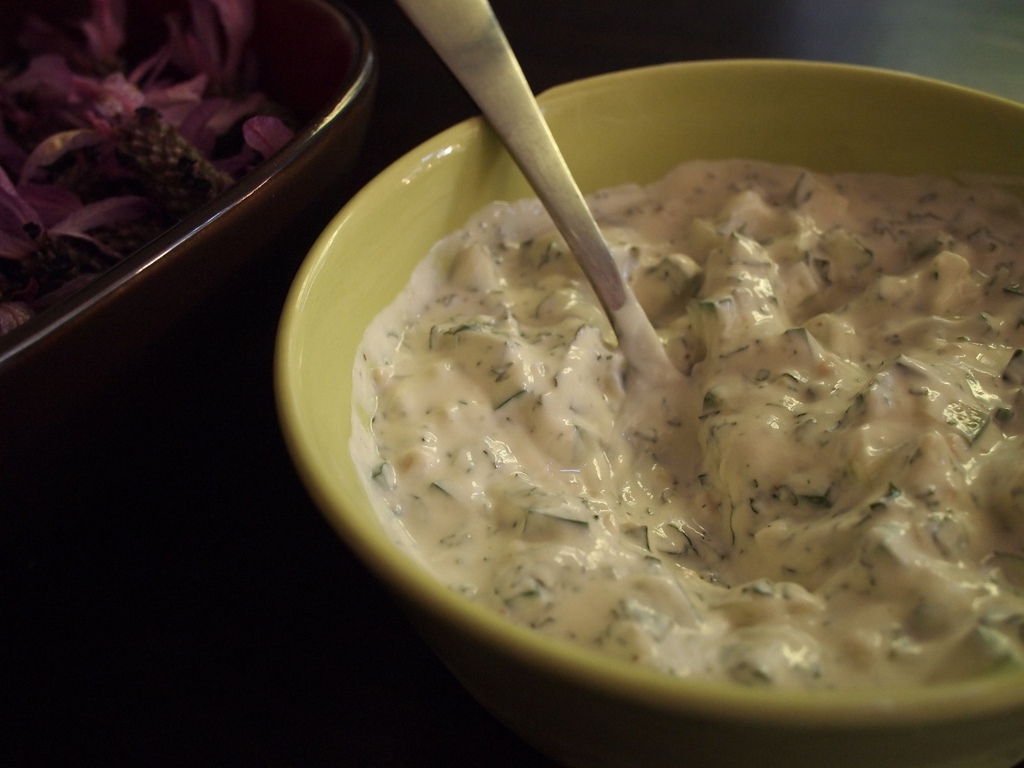 Last week, someone asked what she can do with just one cucumber?  Simple – make tzatziki!  This delicious, creamy, Greek cucumber sauce keeps for about a week, and is great with grilled chicken, turkey or lamb.  You can use Greek or plain yogurt (using plain yogurt will result in a slightly "runnier" sauce, but it holds the flavors and texture just as well so don't panic if you don't have it handy).  It is a snap to make.  Try it!
1 small cucumber, peeled, seeded, and finely diced
1 cup yogurt
1 garlic clove, finely minced
1 Tablespoon olive oil
1 teaspoon lemon juice
½ teaspoon salt
1 teaspoon chopped fresh dill or oregano, your choice
2 teaspoons dried mint (optional)
Mix all ingredients in a bowl; let stand for about an hour to allow all the flavors to marry. Enjoy!