Christine's Quiche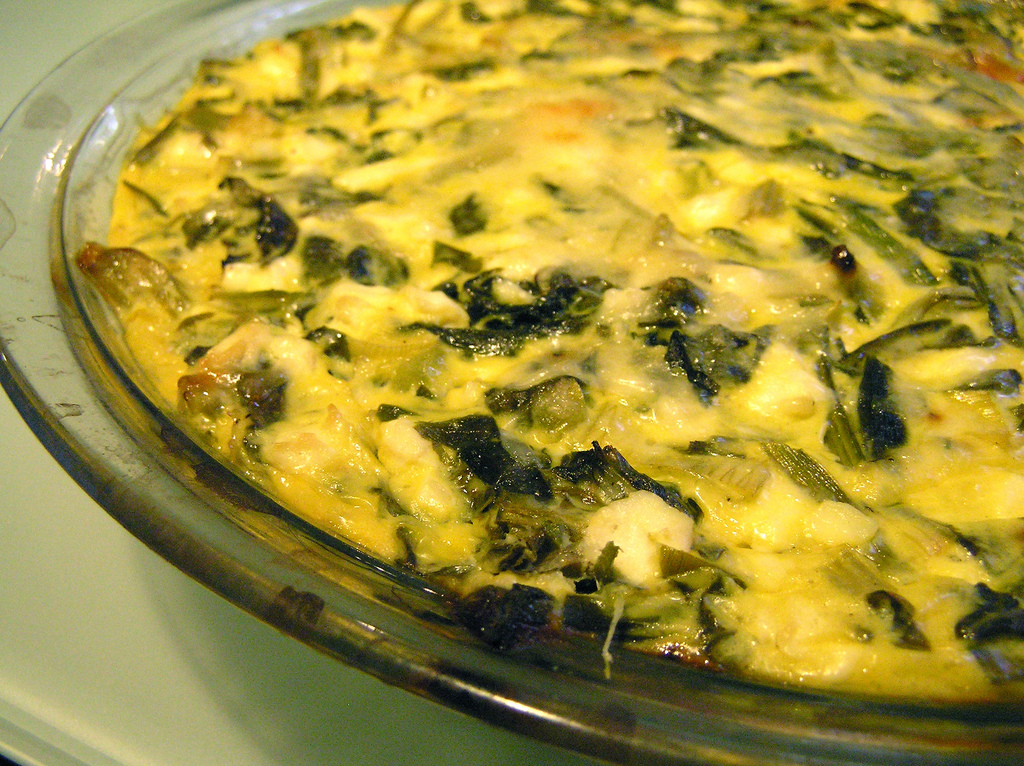 A CSA member, Julia Egan, sent us the following easy recipe for those yummy summer squash we are now beginning to savor. You can't get much simpler.
Ingredients:
3 cups peeled, thinly sliced zucchini
1 small onion, chopped
1 cup Bisquick
4 large eggs
½ cup vegetable oil
¼ cup parmesan cheese
¼ tsp salt
⅛ tsp pepper
Procedure:
Mix all ingredients together.
Bake in a buttered 8 x 8 Pyrex glass dish at 350 degrees for about half an hour, until the top is golden brown.
This recipe can be doubled and then baked in a larger Pyrex dish for about 40-45 minutes.
Enjoy!