Farm News – September 2, 2019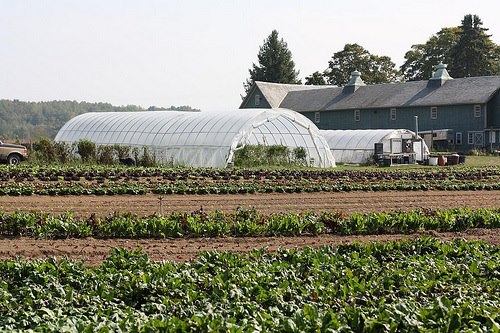 Hi Folks, I hope you all had a pleasant holiday weekend. Here on the farm of course, we celebrate Labor Day by laboring. Our labors were complicated a bit this morning's rain. We were expecting more rain in the afternoon, which never materialized, so we harvested a number of crops wet and had to dry them as best we could with fans in the barn.
We were happy to receive a reasonable amount of rain with no heavy downpours – a benefit to germinating seeds and recently transplanted crops. Both melons and tomatoes continue to become scarcer. We should have melons for those who did not get any last week. We may have enough tomatoes to go around, but if not, we will begin a bi-weekly rotation.
The share for this week will be: Beets, kale, tomatoes, red skin potatoes, red onions, sweet corn, cukes or zukes, beans, and tomatoes (slicers or a choice between cherry tomatoes and goldenberries). Premium members will also receive scallions and daikon.
The fruit share for this week will be: Zestar apples and red heart plums.
Enjoy! Farmer John