Radishes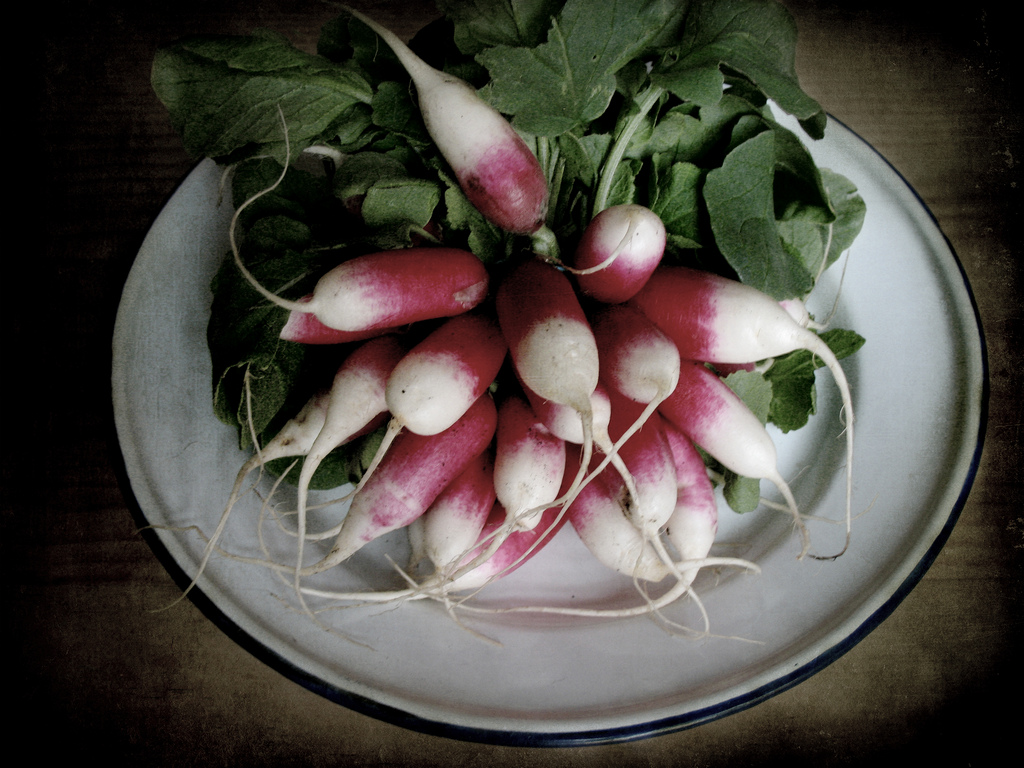 Radishes are the root of a plant closely related to mustard (hence their bite).  They come in a variety of sizes, shapes and colors and are generally used as a garnish or salad ingredient because of their mild-to-peppery flavor.  When cooked, they have a delicate flavor similar to that of white salad turnips.  They can be cooked whole or thinly sliced, steamed with a bit of water (or vegetable stock) and butter.  I've even seen a recipe for glazed whole radishes with a bit of brown sugar and butter.
To store radishes, remove the top leaves, place roots in a plastic bag, and refrigerate for about one week. When ready to use, if the radishes are not as crisp as you would like, put them in a bowl of ice water and refrigerate for a few hours to refresh them. (This is also a good way to store washed, and pre-cut or carved radishes when entertaining.)
The leaves, if used promptly (i.e., within 1-2 days of harvesting), can be eaten sautéed with a bit of olive oil and minced garlic or garlic scapes or used in soups.  If you can't use the tops so fast, toss, as they wilt pretty quickly.