Winter Squash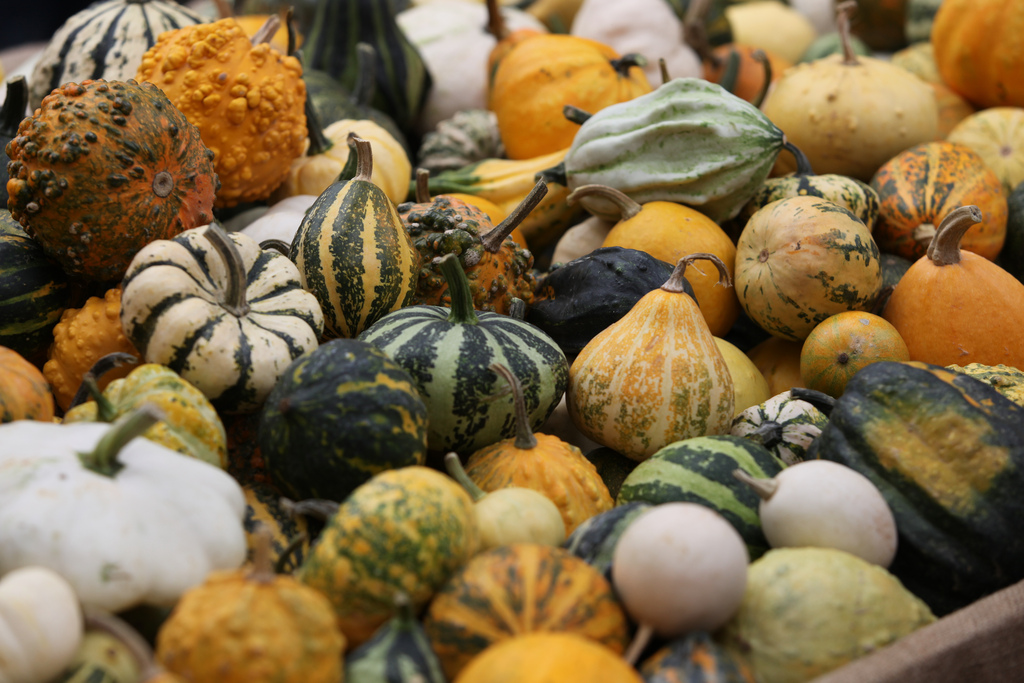 Winter squash is really a misnomer, as these delicious treats are grown in the summer. They are edible well into the winter, however, thanks to their ability to last for months in storage.  First, be sure to check for any soft spots. If there are any, cook that squash right away. Soft spots can easily be cut out and the rest of the squash is usually fine.
To store winter squash, place them in a cool, dark place. I stored mine in my attached garage in cardboard boxes. They lasted for months — long after our last CSA delivery.  Be very careful, however, that none of the squash you store has any blemishes or soft spots. One bad squash can spoil the whole batch.
Use the seeds! Pumpkins are not the only winter squash that have edible seeds. Just about any winter squash seeds can be toasted and seasoned for a delicious snack.
If you have a favorite recipe that calls for pumpkin, try other orange fleshed winter squash in its place. You can use pureed acorn or butternut squash in place of pumpkin for quick breads, muffins, or cakes.
Of all the winter squash varieties, Butternut Squash will last the longest, sometimes even into the next spring, when stored properly!