Brussels Sprouts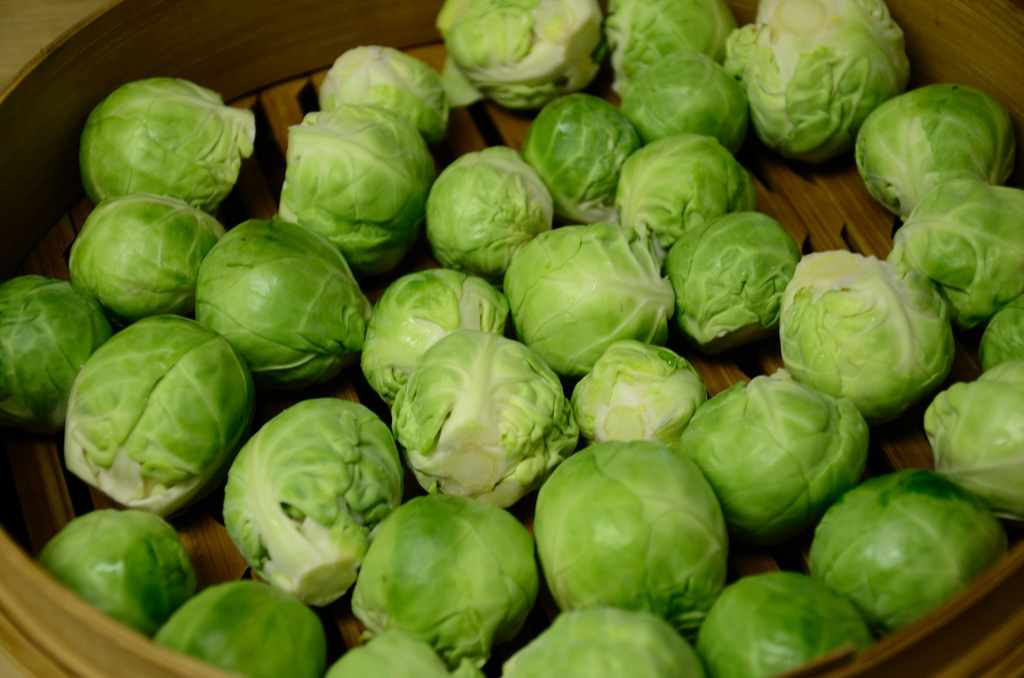 Brussels sprouts as they are now known were grown possibly as early as the 13th century in what is now Belgium. During the 16th century, they enjoyed a popularity in the southern Netherlands that eventually spread throughout the cooler parts of Northern Europe.  They are a cool weather crop that, rather than being damaged by a frost, actually gets a little sweeter and improves in taste.
After the buds have been cut from the stalk and cleaned, Brussels sprouts offer many options for preparation. The flavorless boiled version of the veggie you may remember from your childhood is now more likely to be served roasted, fried, or even raw and shaved into salad, or pickled.  Perhaps best of all, Brussels sprouts are nutritional powerhouses, loaded with vitamins, cholesterol-reducing fiber, folate, and antioxidants.
Roasting brings out a robust, sweet, almost nutty flavor. If you want to convert a Brussels sprouts hater, simply toss the sprouts with olive oil, salt, and pepper, and stick them in a 425°F oven for approximately 30 minutes.  To ensure even cooking throughout, buds of a similar size are usually chosen. Some cooks will make a single cut or a cross in the center of the stem to aid the penetration of heat.
Store Brussels sprouts in a plastic bag in your refrigerator's crisper, where they'll keep for at least one week, if not a little longer.